Phase III COVID-19 antibody trials initiated in Americas
Simultaneous Phase III trials evaluating Regeneron's REGN-COV2 antibody as both a prophylactic and a treatment have begun in US and some South American locations.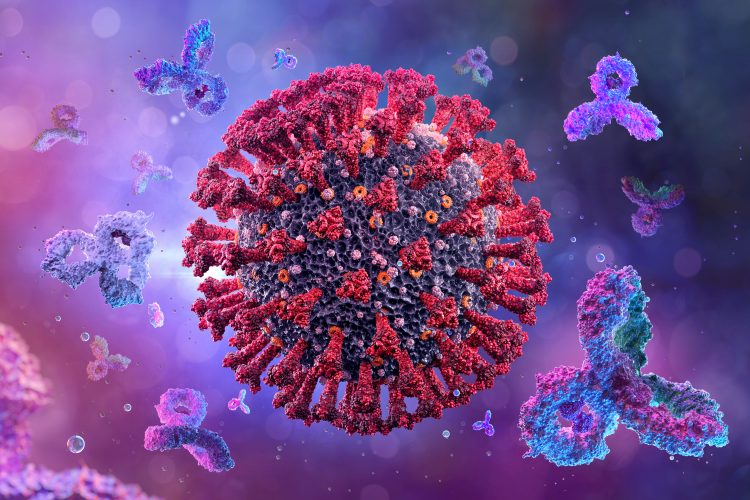 Regeneron Pharmaceuticals Inc. announced the initiation of Phase III clinical trials evaluating REGN-COV2, the company's investigational antibody cocktail for the treatment and prevention of COVID-19.
The trial will evaluate the therapies ability to prevent infection among uninfected people who have had close exposure to a COVID-19 patient (such as people living with the patient), and is being run jointly with the National Institute of Allergy and Infectious Diseases (NIAID).
REGN-COV2 has also moved into the Phase II/III portion of two adaptive trials testing the cocktail's ability to treat hospitalised and non-hospitalised (ambulatory) patients with COVID-19. This trial follow a positive review from the Independent Data Monitoring Committee of REGN-COV2 Phase I safety results in an initial cohort of 30 hospitalised and non-hospitalised patients with COVID-19.
The Phase 3 prevention trial is being conducted at roughly 100 US sites and is expected to enrol 2,000 patients. The two Phase II/III treatment trials in hospitalised (estimated enrolment =1,850) and non-hospitalised (estimated enrolment =1,050) patients are planned to be conducted at approximately 150 sites in the US, Brazil, Mexico and Chile, and will evaluate virologic and clinical endpoints, with preliminary data expected later this summer.
"We are running simultaneous adaptive trials in order to move as quickly as possible to provide a potential solution to prevent and treat COVID-19 infections, even in the midst of an ongoing global pandemic," said Dr George Yancopoulos, Co-Founder, President and Chief Scientific Officer of Regeneron. "We are pleased to collaborate with NIAID to study REGN-COV2 in our quest to further prevent the spread of the virus with an anti-viral antibody cocktail that could be available much sooner than a vaccine."
About REGN-COV2
REGN-COV2 is an antibody cocktail comprising two fully-human SARS-CoV-2 neutralising antibodies. These two antibodies bind non-competitively to the receptor binding domain of the virus's spike protein, this is a critical region which diminishes the ability of mutant viruses to escape treatment and protects against various spike variants that have arisen in the human population, including some efficacy in protecting against the now prevalent D614G variant.