AstraZeneca to acquire Ardea Biosciences for $1 billion (net of existing cash)
Deal includes lead product lesinurad in Phase III development for gout…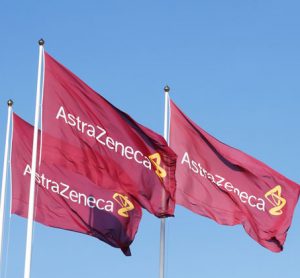 AstraZeneca and Ardea Biosciences, Inc. (Ardea) today announced that they have entered into a definitive merger agreement, pursuant to which AstraZeneca will acquire Ardea, a San Diego, California-based biotechnology company focused on the development of small-molecule therapeutics. Ardea's clinically most advanced product candidate, lesinurad (formerly known as RDEA594), is currently in Phase III development as a potential treatment for the chronic management of hyperuricaemia in patients with gout.
Under the terms of the agreement, AstraZeneca will acquire Ardea for $32 per share which represents a total cash value of approximately $1.26 billion, including existing cash. This represents a premium on the value of Ardea's stock of 50% based on the one month volume-weighted average price (VWAP) and 54% based on the closing price on Friday, 20 April 2012.
Lesinurad is a selective inhibitor of URAT1, a transporter in the proximal tubule cells of the kidney that regulates uric acid excretion from the body, which is being developed as an oral, once-daily treatment for the chronic management of hyperuricaemia in patients with gout. Lesinurad is being studied in an ongoing Phase III clinical development programme as an add-on treatment to allopurinol in patients not reaching target serum uric acid levels on allopurinol alone, as monotherapy for those patients who are intolerant to allopurinol or febuxostat and as an add-on treatment to febuxostat in patients with tophaceous gout. Filings for a New Drug Application (NDA) in the US and a Marketing Authorisation Application (MAA) in the EU are planned for the first half of 2014. AstraZeneca also plans to develop and commercialise lesinurad in China and Japan. AstraZeneca will supplement Ardea's existing capabilities to progress lesinurad Phase III development programme and regulatory submissions. The company will seek to absorb the further development costs of the Ardea compounds in its existing R&D programme.
Through this acquisition, AstraZeneca would also add to its pipeline RDEA3170, a next-generation selective URAT1 inhibitor currently in Phase I development.
"This attractive Phase III programme is an excellent opportunity to leverage AstraZeneca's global specialty and primary care sales and marketing capabilities," said David Brennan, Chief Executive Officer of AstraZeneca. "The Ardea team has done a great job developing lesinurad along with a promising next-generation gout programme. These compounds have real potential to benefit patients."
"We are delighted to be joining AstraZeneca," said Barry D. Quart, President and Chief Executive Officer of Ardea. "From our earliest interactions, we were impressed with the quality of AstraZeneca's people and we are confident their commercial strength and global reach will help realise the full potential of our programmes. The Ardea team and I are committed to helping complete development and working to secure registration for lesinurad."
The Boards of Directors of AstraZeneca and Ardea have unanimously approved the terms of the agreement, and Ardea's Board has recommended that its shareholders approve the transaction. Subject to the approval of Ardea's shareholders as well as other conditions including customary regulatory approvals, the transaction will close in the second or third quarter of 2012. Ardea shareholders representing approximately 30% of the current total shares outstanding have entered into a voting agreement with AstraZeneca to vote in favour of the transaction.
Related organisations
Related diseases & conditions