Oral bacteriotherapy improved outcomes in COVID-19 patients
Clinical trial testing a live biotherapeutic in hospitalised COVID-19 patients suggests the bacteriotherapy could be promising.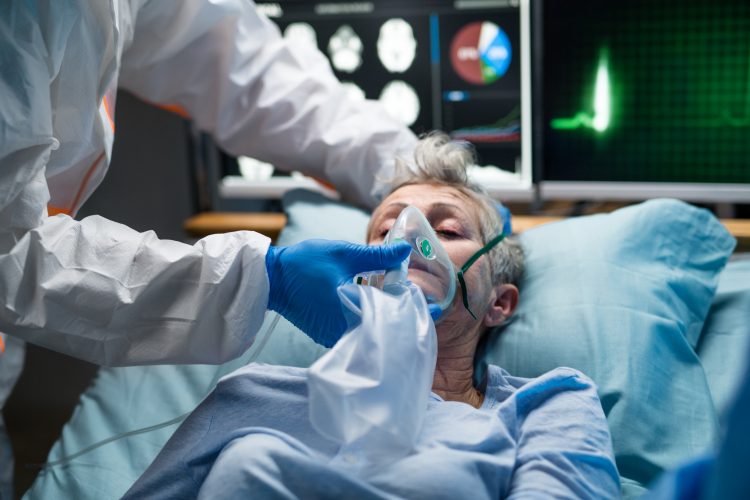 A 70-patient clinical trial evaluating a bacterial biologic drug candidate plus standard of care in hospitalised COVID-19 patients reveal the addition of 'bacteriotherapy' reduced the need for mechanical ventilation and Intensive Care Unit (ICU) admission.
The study conducted in Italy was based on a hypothesis of investigators at Policlinico Umberto I, "Sapienza" University of Rome. They suggested that a bacterial formulation with a specific biochemical and immunological profile could trigger the production of antiviral molecules and potentially mitigate COVID-19 severity via modulation of the gut-lung axis.
To explore this hypothesis, they enrolled 70 patients with COVID-19 who had a fever, >50 percent lung involvement on computerised tomography (CT) imaging and required non-invasive oxygen therapy (non-intubated patients). Within this group, 42 patients received the standard treatment of hydroxchloroquine, antibiotics and tocilizumab and 28 received standard treatment, plus a high-dose, eight-strain oral bacteriotherapy.
Diarrhoea was eliminated as a symptom in all patients in the bacteriotherapy group within seven days, less than half of the standard of care patients had a disappearance in diarrhoea. The bacteriotherapy group also showed significant improvements in other symptoms associated with COVID-19, including fever, shortness of breath, abnormal physical weakness and myalgia.
The paper also reveals two patients in the standard of care group were transferred to the ICU for mechanical ventilation, none of the patients in the bacteriotherapy group were transferred to the ICU. Four patients (9.5 percent) in the control group died as a result of the disease compared to none in the bacteriotherapy group. These results were not statistically significant.
No adverse events were recorded in the bacteriotherapy group.
"While this data comes from a small study via a retrospective real-life emergency data collection, it highlights gut/lung axis seen in existing research and suggest a potential role for bacteriotherapy in the management of COVID-19 for seriously ill patients," said Dr Giancarlo Ceccarelli, one of the study investigators. "The urgency of identifying useful clinical tools to navigate the pandemic and these encouraging initial results make additional clinical evaluation of this formulation a high priority for our team."
The results of the trial were published journal Frontiers in Medicine.