Global antimicrobial resistance fund to support development of innovative antibiotics
The fund has already raised $1 billion to support clinical research of novel antibiotics and intends to bring up to four new antibiotics to market by 2030.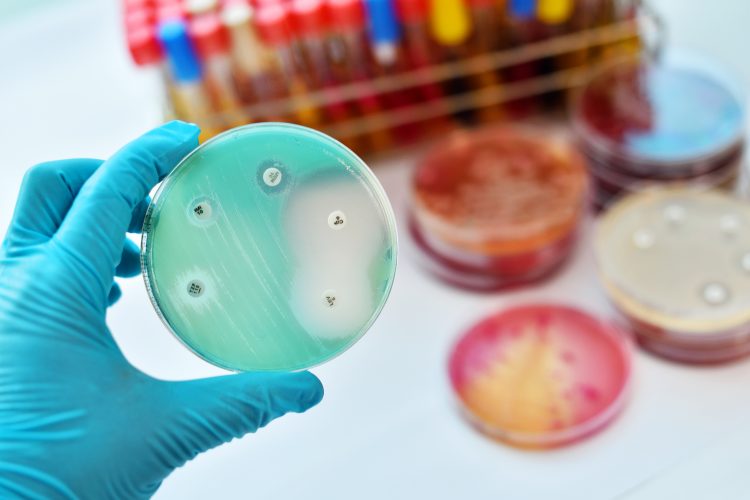 Plate testing antimicrobial susceptability to antibiotics.
The Global AMR Action Fund aims to tackle antimicrobial resistance (AMR) by bringing two to four novel antibiotics to patients by 2030.
The fund has so far raised $1 billion in new funding to support the clinical research of innovative new antibiotics to address the most resistant bacteria and life-threatening infections. More than 20 biopharmaceutical companies are involved in the fund, which is an initiative of the International Federation of Pharmaceutical Manufacturers and Associations (IFPMA).
"Unlike COVID-19, AMR is a predictable and preventable crisis. We must act together to rebuild the pipeline and ensure that the most promising and innovative antibiotics make it from the lab to patients," said Thomas Cueni, director general of IFPMA. "The AMR Action Fund is one of the largest and most ambitious collaborative initiatives ever undertaken by the pharmaceutical industry to respond to a global public health threat."
"AMR is one of the key global challenges of our times. Despite being a global health (and UK BioIndustry Association (BIA)) policy focus for years, no market solution has yet delivered the incentives needed to make novel antibiotic development an attractive investment prospect," said Steve Bates OBE, chief executive of the BIA. "That is why the launch of the Global AMR fund today, to which UK small and medium sized companies seeking to develop new antibiotics can apply from the autumn, is set to be a game changer. The $1 billion from the global pharmaceutical industry is designed to accelerate programs in biotech companies to develop novel antibiotics and the UK biotech industry has great capacity to deliver the innovation needed."  
Richard Torbett, chief executive of the Association of the British Pharmaceutical Industry (ABPI), said of the fund: "This is a significant investment from an industry that is serious about fighting AMR, but it's just one piece of a very complicated puzzle. This new research fund comes with a plea to national governments around the world to ramp up their efforts to fix the market and work with us to find a sustainable solution."