COVID-19 rapid antibody tests approved for use in UK
Abingdon Health's COVID-19 rapid antibody test has been registered with the UK's Medicines and Healthcare products Regulatory Agency.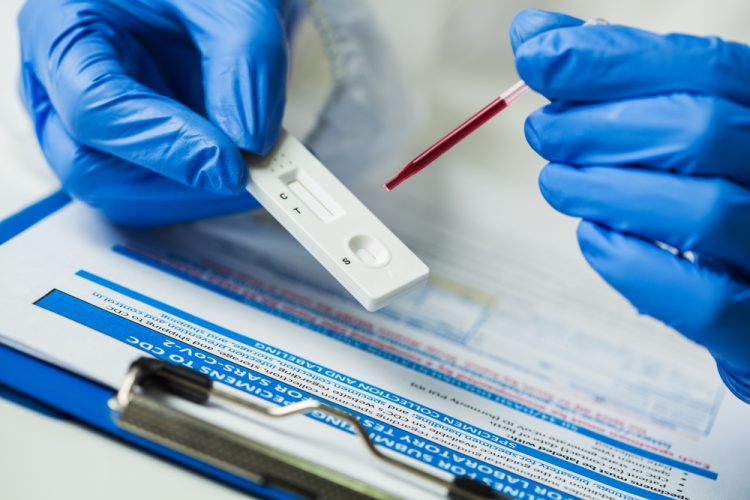 The COVID-19 rapid antibody test, developed by Abingdon Health, the medical device manufacturer leading the UK-Rapid Test Consortium (UK-RTC), has received its CE mark. This means it is approved for professional use in the UK and EU.
This milestone means the rapid test, for detection of IgG antibodies to the SARS-CoV-2 virus, which is causing the COVID-19 pandemic, is now available for distribution for professional use. It will be mass produced and tests will be rolled out from the end of August. The test can be administered by healthcare professionals, such as doctors, nurses, pharmacists and healthcare workers.
Following production of tens of thousands of tests across multiple production scale batches the test has been shown to be 99.40 percent accurate. Testing was performed at the Ulster University, UK, and at the laboratories of Abingdon Health.
Abingdon Health will begin to manufacture and ramp up production in August. The firm will produce 500,000 COVID-19 antibody tests a month from October and one million a month from January 2021.
The test will use a small drop of blood from a finger-prick and show results in 20 minutes, without the need to send a sample to a lab.
Abingdon Health Chief Executive Officer Chris Yates said: "This UK designed, developed and manufactured high-quality rapid diagnostic test is a breakthrough for UK life sciences and a triumph of British business. It has been a company-wide effort at Abingdon Health to achieve this milestone in such a short space of time. Our research and development teams have been working two shifts a day, seven days a week, to develop the test. We have deployed nearly fifteen times the number of people that would be on a typical project to deliver this test as quickly as possible."
The company has fast-tracked development and completed CE marking in just 14 weeks. This process would normally take 10 months or more.