Simple but effective: an experimental nanoparticle COVID-19 test
Researchers reveal their experimental test can detect the presence of COVID-19 RNA in a sample in 10 minutes, and in a way that does not require trained personnel to interpret.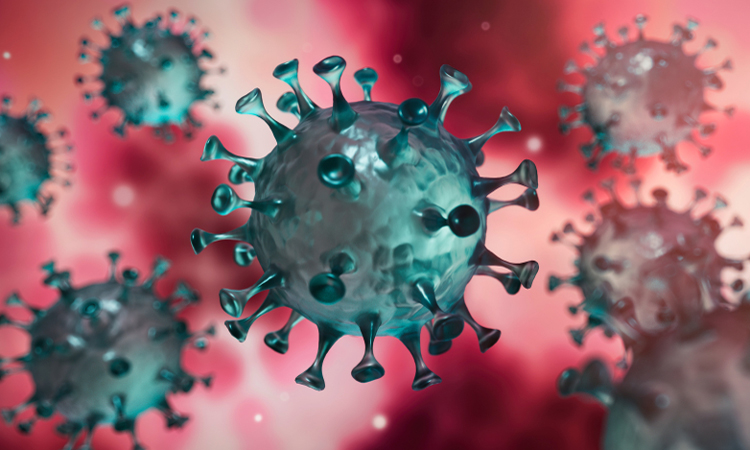 Scientists have developed a test for COVID-19 that can visually detect the presence of the coronavirus in 10 minutes. The team suggest their test, after further assessment, could be a rapid, inexpensive and more simple diagnostic strategy, compared to the laboratory alternatives.
The assay developed by University of Maryland School of Medicine (UMSOM), US, researchers analyses RNA samples extracted from a patient's nasal swap or saliva sample, using a highly specific molecule attached to gold nanoparticles to detect viral RNA. If the viral protein is present in the sample, the molecule (acting as a biosensor) binds to it and the attached gold nanoparticle changes the colour of the liquid reagent from purple to blue – indicating COVID-19 proteins are present.
"Based on our preliminary results, we believe this promising new test may detect RNA material from the virus as early as the first day of infection. Additional studies are needed, however, to confirm whether this is indeed the case," said study leader Dr Dipanjan Pan, Professor of Diagnostic Radiology and Nuclear Medicine and Paediatrics at the UMSOM.
Dr Pan also explained that "the accuracy of any COVID-19 test is based on being able to reliably detect any virus. This means it does not give a false negative result if the virus actually is present, nor a false positive result if the virus is not present. Many of the diagnostic tests currently on the market cannot detect the virus until several days after infection. For this reason, they have a significant rate of false negative results."
He has now created a company, called VitruVian Bio, to develop the test for commercial application. Dr Pan also plans to have a pre-submission meeting with the US Food and Drug Administration (FDA) within the next month to discuss requirements for getting an emergency use authorisation for the test. However, new FDA policy allows the marketing of COVID-19 tests without requiring them to go through the usual approval processes, so long as they meet certain validation requirements.
Study co-author, Dr Matthew Frieman, Associate Professor of Microbiology and Immunology at UMSOM added: "This RNA-based test appears to be very promising in terms of detecting the virus. The innovative approach provides results without the need for a sophisticated laboratory facility."
The team said that despite more clinical testing being required, what they developed could provide a cheaper and simpler alternative to the COVID-19 laboratory tests, able to be used by untrained personnel. The concluded that if it meets FDA expectations, the test could potentially be used as a surveillance technique to monitor any resurgence of infections in places like care homes and schools.
The paper was published in ACS Nano.