NICE recommends avelumab and axitinib to treat renal cell carcinoma
Bavencio (avelumab) and Inlyta (axitinib) are recommended by NICE for the treatment of advanced renal cell carcinoma, available on the Cancer Drugs Fund.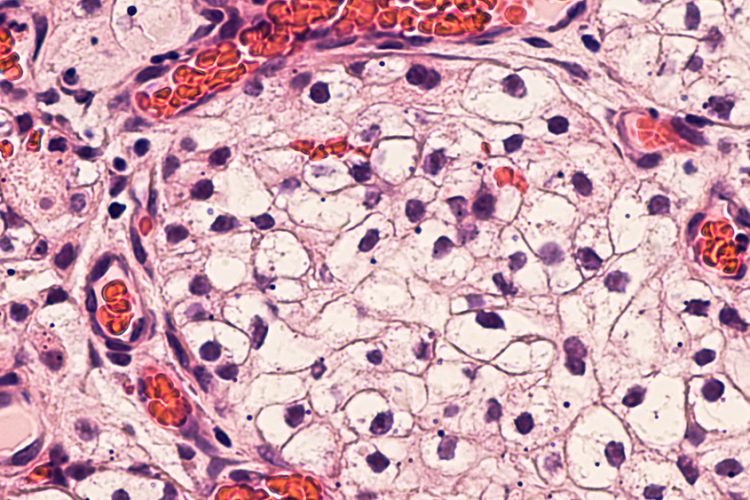 The UK National Institute for Health and Care Excellence (NICE) has recommended that adults with advanced renal cell carcinoma, a kidney cancer, can now be offered Bavencio (avelumab), produced by Merck, with Inlyta (axitinib), made by Pfizer. The treatment will be a first-line option available on the Cancer Drugs Fund (CDF).
The new combination therapy, which uses the body's own immune system to attack cancer cells and helps to prevent tumour growth, could benefit around 1,600 patients per year in England, according to NICE. Avelumab is administered via a drip every twice weeks and axitinib is taken as a pill twice daily.
Over the clinical trial period, people taking avelumab plus axitinib lived without their disease getting worse for an average of around five months longer than people taking sunitinib, a treatment recommended by NICE in 2009.
NICE highlights that avelumab plus axitinib also has the potential to be cost effective, but more evidence is needed because final trial results are not yet available. This combination treatment will be available on the CDF for untreated advanced renal cell carcinoma at a confidential discounted price.
Meindert Boysen, Deputy Chief Executive and Director of the centre for health technology evaluation at NICE, said: "The committee heard from patient representatives that having more first line treatment options for advanced renal cell carcinoma would be welcomed, as it would allow for more individualised treatment plans to better control the disease. We're therefore pleased that, because of the joint working between the two companies, National Health Service (NHS) England and NHS Improvement and NICE, eligible patients with advanced renal cell carcinoma will be able to access this combination therapy from today on the CDF, while more clinical data is collected."