Trump signs 'Buy American' executive order aimed to boost US drug production
President Donald Trump has signed the 'Buy American' executive order, which is meant to reduce drug prices and protect the US from supply chain disruptions.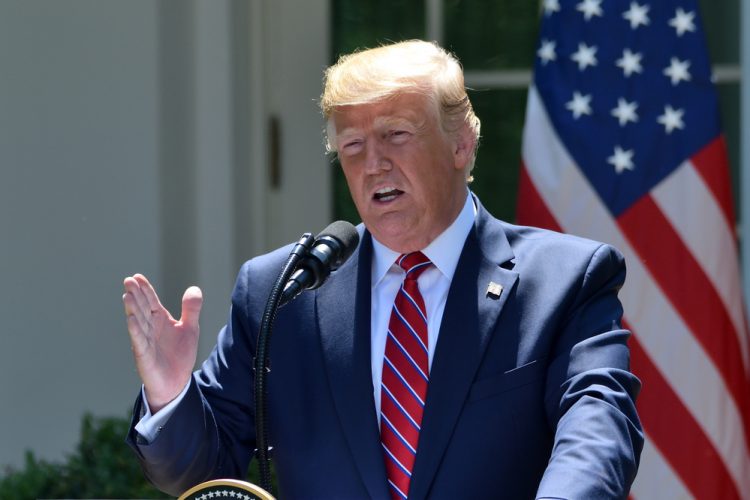 US President Donald Trump has signed an executive order, meant to boost the country's production of drugs and medical devices, a report from Reuters says. According to the outlet, aim of the order, dubbed 'Buy America', is to reduce drug prices and guard the US from supply chain disruptions in the future.
Trump claimed the order would support advanced manufacturing processes that would be advantageous to US pharmaceutical companies, the report says. The order would direct the US Food and Drug Administration (FDA) and Environmental Protection Agency to give priority status to US drug ingredient manufacturers in their review processes.
The order also mandates the federal purchases of certain medical supplies and equipment on an "essential" list and moves to eliminate obstacles faced during the regulatory approval process of new drugs made in the US. 
"As we've seen in this pandemic, the US must produce essential equipment, supplies and pharmaceuticals for ourselves. We cannot rely on China and other nations across the globe, that could one day deny us products in a time of need," Trump said, as relayed by the report. "During the course of the next four years, we will bring our pharmaceutical and medical supply chains home."
However, when responding to the news, Pharmaceutical Research and Manufacturers of America (PhRMA) President and Chief Executive Officer, Stephen Ubl, said: "At a time when our nation's priority should be to beat COVID-19, President Trump today signed yet another executive order that creates even more barriers to ongoing biopharmaceutical manufacturing and innovation. Companies are working around the clock to research and develop treatments and a vaccine for COVID-19. At the same time, they are working to ensure they have the capacity to manufacture the treatments and vaccines once approved so that every patient that needs them has access to them. These efforts are all hands on deck for the biopharmaceutical industry but each executive order issued by the administration adds another roadblock, making it harder to fight this pandemic.
"The 'Buy American' executive order could disrupt the global pharmaceutical supply chain, jeopardising our ability to respond to the current crisis and potentially leading to major long-term supply chain disruptions, including shortages. Rather than government mandates, we should look for policies that enable more domestic manufacturing without putting the stability of pharmaceutical supply chains at risk."