Collaboration to develop the world's first prophylactic gonorrhoea vaccine
Therapyx and Intravacc will jointly develop NGoXIM, a microsphere vaccine which is designed to stimulate adaptive immunity against gonorrhoea.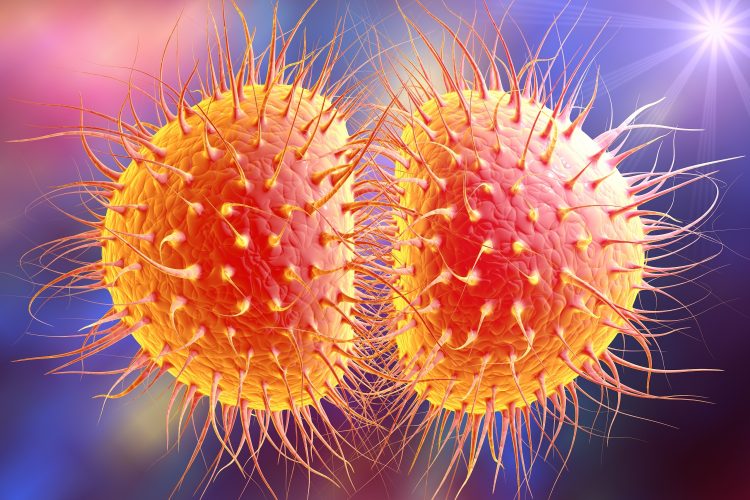 Therapyx has partnered with Intravacc to further develop and optimise the world's first prophylactic gonorrhoea vaccine, NGoXIM. The work will be funded by a $2.8 million Phase IIb grant.
NGoXIM is a microsphere vaccine with encapsulated interleukin-12 (IL-12) and outer bacterial membrane vesicles from Neisseria gonorrhoeae, the bacteria which causes gonorrhoea. It is based on Intravacc's outer membrane vesicles (OMVs) platform. OMVs are spherical particles which have intrinsic adjuvant properties and can be rigged with immunogenic peptides and/or proteins that stimulate effective adaptive immunity. The vaccine therefore consists of a combination of adjuvant and antigen, specifically designed for mucosal immunisation.
In non-human primates, vaccination with NGoXIM has been shown to induce potent and persistent antibacterial activity. As part of the collaboration, the parties will focus on enhancing and optimising the specific adaptive immune response in non-human primates as a prelude to testing in humans. The companies hope this will lead to a vaccine that provides lasting protection against infection with the N. gonorrhoeae bacteria.
About gonorrhoea
Gonorrhoea is a sexually transmitted disease (STD) caused by a gram-negative aerobic bacterium called Neisseria gonorrhoeae. It is the second most common bacterial infectious disease in the US, with a reported incidence of more than 300,000 cases per year; however, this is thought that this figure is less than half the true incidence, due to under-reporting and asymptomatic cases. There is currently no effective gonorrhoea vaccine available and the disease is known to be contracted repeatedly without protective immunity developing as a result of previous infection. In addition, antibiotic resistance is increasingly common for this bacterium: the US Center for Disease Control and Prevention (CDC) has listed antibiotic resistant N. gonorrhoeae as one of the top three pathogens that "pose an immediate threat to public health that must be urgently and aggressively addressed".
Dr Jan Groen, Intravacc's Chief Executive Officer, commented: "We are proud to partner with Therapyx in the further optimisation and development of the world's first gonorrhoea vaccine. Vaccination with the candidate vaccine inducing a potent and lasting antibacterial activity in primates, not only shows the proof-of-principle for NGoXIM, but also the potency of the mucosal vaccine platform in general. This rapidly adaptable platform for the engineering and development of mucosal vaccines has enormous potential for challenging respiratory viral infections, including influenza and COVID-19, among others. With our unique infrastructure and pilot plant for the optimization of vaccines, vaccine processes and vaccine technologies, we can contribute to accelerated further development of this promising vaccine, for which there is a great worldwide medical need."