FDA expands emergency use authorisation for remdesivir to treat all COVID-19 patients
The FDA has expanded the Emergency Use Authorisation for Veklury (remdesivir) to treat all hospitalised patients with COVID-19.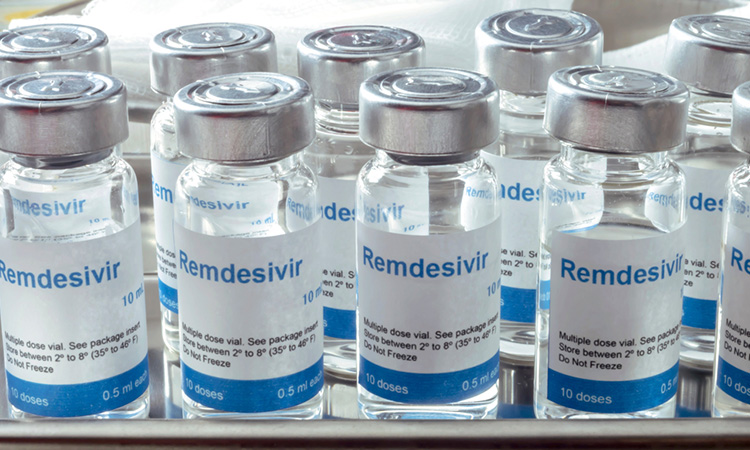 Gilead Sciences has announced that the US Food and Drug Administration (FDA) has expanded the emergency use authorisation (EUA) that enables the use of the investigational antiviral Veklury (remdesivir) to treat all hospitalised patients with COVID-19. The update is in addition to the previous authorisation for patients hospitalised with severe COVID-19.
The expanded EUA is based on results from a Phase III trial evaluating Veklury in hospitalised patients with moderate COVID-19 pneumonia, as well as results from a US National Institute of Allergy and Infectious Diseases (NIAID) trial in hospitalised patients with a range of disease severity.
The drug is an investigational nucleotide analogue with broad-spectrum antiviral activity both in vitro and in vivo in animal models against multiple emerging viral pathogens. 
Gilead conducted two randomised, open-label, multi-centre international Phase III clinical trials for the investigational drug in countries with a high prevalence of COVID-19 infections. The data published demonstrated that Veklury was generally well-tolerated in both five-day and 10-day treatment groups. 
"With the growing understanding of the utility of Veklury to help improve outcomes for a range of patients with COVID-19, we welcome the FDA's decision to expand emergency use authorisation," said Dr Merdad Parsey, Chief Medical Officer at Gilead Sciences. "As we learn more about COVID-19 and we further establish the efficacy and safety profile of Veklury, we see benefit to making the drug available to patients at earlier stages of the disease. Today's action by the FDA enables physicians to consider a broader range of eligible patients to potentially receive Veklury."
"As our understanding of the spectrum of SARS-CoV-2 infection and the presentations and severity of COVID-19 continues to evolve, these results and the expanded EUA represent a new, important step that streamlines bedside prescribing of remdesivir without having to wait for patients to worsen clinically," said Dr Francisco Marty, an infectious diseases physician at Brigham and Women's Hospital and associate professor of medicine at Harvard Medical School.