Phase III testing of AstraZeneca's AZD1222 vaccine has begun in the US
The clinical study will evaluate the efficacy of AZD1222, a COVID-19 vaccine candidate, in preventing symptomatic COVID-19 at 80 sites across the US.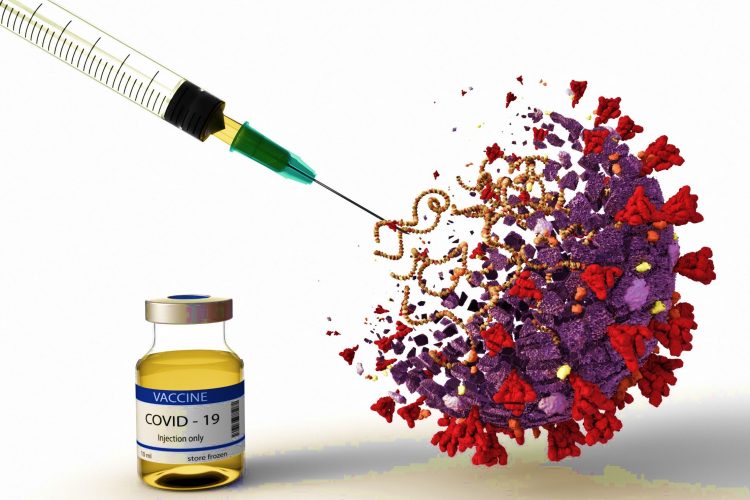 A multi-site, Phase III clinical trial evaluating AZD1222, an investigational COVID-19 vaccine, has begun in the US. The trial will enrol approximately 30,000 adult volunteers (aged 18 plus) at 80 US sites to evaluate if the candidate vaccine can prevent symptomatic COVID-19.
AstraZeneca is leading the trial as regulatory sponsor. The US National Institute of Allergy and Infectious Diseases (NIAID) and the US Biomedical Advanced Research and Development Authority (BARDA) are providing funding for the trial.
"Safe and effective vaccines will be essential to meet the global need for widespread protection against COVID-19," said NIAID Director Dr Anthony Fauci. "Positive results from preclinical research led by NIH [National Institutes of Health] scientists supported the rapid development of this vaccine candidate, which has also showed promise in early-stage clinical trials."
AZD1222 was developed in the UK by Oxford University's Jenner Institute and Oxford Vaccine Group. It was then licensed to AstraZeneca for further development. The vaccine uses a non-replicating chimpanzee adenovirus to deliver a SARS-CoV-2 spike protein to induce an immune response. SARS-CoV-2 is the virus that causes COVID-19.
The vaccine candidate has shown efficacy in both pre-clinical and clinical trials (in mice and macaques – Nature; and healthy human volunteers – The Lancet). AZD1222 is currently being evaluated in Phase II/III trials in the UK and Brazil and in a Phase I/II trial in South Africa.
The 30,000 participants in the double-blind US trial will be randomly assigned to either the investigational vaccine group or the placebo group in a ratio of 2:1. After an initial screening, participants will receive two injections of either the investigational vaccine or a saline placebo approximately four weeks apart.
The trial is primarily designed to determine if AZD1222 can prevent symptomatic COVID-19 after two doses. However, it will also evaluate if the vaccine candidate can prevent SARS-CoV-2 infection regardless of symptoms and if it can preclude severe COVID-19. It will also assess if the experimental vaccine can reduce the incidence of emergency department visits due to COVID-19.
Participants will be closely monitored, particularly after injections, for safety and reactogenicity (symptoms occurring after vaccination). An independent Data and Safety Monitoring Board (DSMB) will ensure the safe and ethical conduct of the study.
After their second vaccination, participants will be followed for two years. They will be asked to provide a nasopharyngeal swap and blood sample initially and then further blood samples periodically for the duration of the trial. These samples will be examined to measure and characterise immune responses. The severity of the disease observed will be measured and used to assess the activity of the investigational vaccine.
Participants suspected of having COVID-19 will undergo a nasal and nasopharyngeal swab for testing. Those who test positive for SARS-CoV-2 infection will be followed closely and referred for medical care if required.
The Phase III trial is part of Operation Warp Speed, a multi-agency collaboration led by US Department of Health and Human Services (HHS) that aims to accelerate the development, manufacturing and distribution of medical countermeasures for COVID-19. The development of the trial's protocol was guided by Accelerating COVID-19 Therapeutic Interventions and Vaccines (ACTIV), a public-private partnership working to ensure a coordinated approach across the vaccine efficacy trials assessing the relative effectiveness of multiple COVID-19 vaccine candidates in parallel.
Dr Ann Falsey, professor of medicine at the University of Rochester School of Medicine, and Dr Magdalena Sobieszczyk, associate professor of medicine at Columbia University Medical Center, both in New York, US, will serve as coordinating investigators for the trial.