Canadian government strikes deals with Janssen and Novavax for COVID-19 vaccines
The Canadian government has agreed that Janssen will supply the country with 38 million doses of its COVID-19 vaccine, while Novavax has agreed to supply 76 million doses if its vaccine.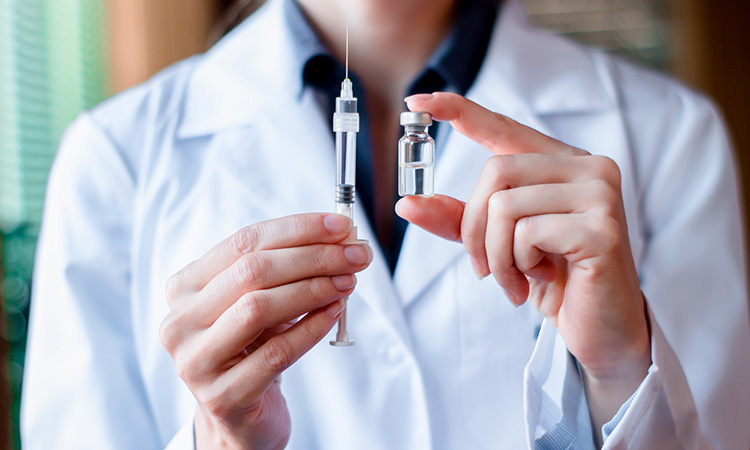 Ad26.COV2.S
Janssen has announced it has agreed in principle to supply the government of Canada with doses of its SARS-CoV-2 vaccine candidate, Ad26.COV2.S. The parties will negotiate a final advance purchase agreement in due course under which the government of Canada would purchase up to 38 million doses of Janssen's Ad26.COV2.S candidate on a not-for-profit basis for emergency pandemic use. The availability of the COVID-19 vaccine candidate is subject to its successful development and Health Canada regulatory approval.
"We are deeply committed to providing global access to our SARS-CoV-2 vaccine candidate. As we proceed with development of our vaccine, we are simultaneously working with partners around the world, including the government of Canada, to ensure our vaccine is made available to citizens globally, if proven to be safe and effective," said Dr Paul Stoffels, Vice Chairman of the Executive Committee and Chief Scientific Officer at Johnson & Johnson (J&J).
The Phase I/IIa first-in-human clinical trial of the vaccine candidate, Ad26.COV2.S, is underway in healthy volunteers in the US and Belgium. Planning is underway for the Phase III programme, which is subject to interim data of the Phase I/IIa trials and approval of regulators.
NVX-CoV2373
Novavax has announced that it has reached an agreement in principle with the government of Canada to supply up to 76 million doses of NVX-CoV2373, the company's COVID-19 vaccine.
Novavax and Canada expect to finalise an advance purchase agreement under which Novavax will supply doses of NVX-CoV2373 to Canada beginning as early as the second quarter of 2021. This purchase arrangement will be subject to licensure of the Novavax vaccine by Health Canada.
NVX‑CoV2373 is a vaccine candidate engineered from the genetic sequence of SARS‑CoV‑2, the virus that causes COVID-19 disease. It was created using recombinant nanoparticle technology to generate antigen derived from the coronavirus Spike (S) protein.
"We are pleased to work with the Canadian government on supply of our COVID-19 vaccine, an essential step to ensure broad access of our vaccine candidate," said Stanley Erck, President and Chief Executive Officer of Novavax. "We are moving forward with clinical development of NVX-CoV2373 with a strong sense of urgency in our quest to deliver a vaccine to protect the world."
NVX-CoV2373 is currently in multiple Phase II clinical trials. The Phase II portion of the Phase I/II clinical trial to evaluate the safety and immunogenicity of NVX-CoV2373 began in August in the US and Australia. A Phase IIb clinical trial to assess efficacy began in South Africa in August.