Hydrocortisone steroid improves COVID-19 patient chance of recovery, study shows
A trial has shown that COVID-19 patients treated with the steroid hydrocortisone had a 93 percent chance of a better outcome from the coronavirus.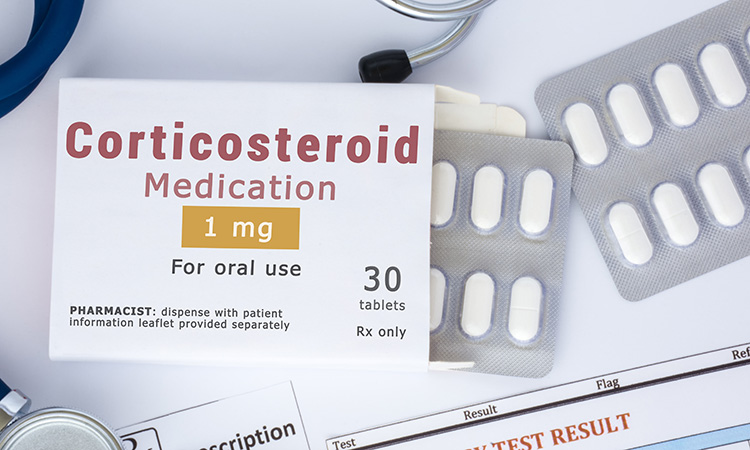 Research has shown that COVID-19 patients receiving intensive care who were treated with a regular fixed dose of the steroid hydrocortisone for seven days had a better chance of recovery when compared with patients who were not treated with the steroid.
The study was led by Professor Anthony Gordon and was conducted at Imperial College London, along with collaborators from the Intensive Care National Audit & Research Centre, both UK. 
According to the researchers, this is one of three recent studies that suggests steroids improve survival of the sickest COVID-19 patients. As a result, the World Health Organization (WHO) is set to issue new guidelines to include the use of steroids to treat critically ill COVID-19 patients.
Steroids are anti-inflammatory drugs and evidence strongly suggests that they reduce the lung inflammation in patients with COVID-19 who are seriously ill and require oxygen support for their breathing difficulties.
In the hydrocortisone study, 403 patients with suspected or confirmed COVID-19 who required respiratory or cardiovascular organ support (such as mechanical ventilation or drugs to support their blood pressure) were enrolled between March and June 2020. The cohort were randomly assigned to different treatment regimes. One group were treated with a fixed dose of 50mg hydrocortisone four times a day for seven days, another group were treated with hydrocortisone only if their blood pressure dropped and a third group received no hydrocortisone.
The trial showed that using the fixed dose of hydrocortisone led to a 93 percent chance of a better outcome (greater chance of survival and less need for organ support) than not using hydrocortisone. If the hydrocortisone was given only when the blood pressure was low, the chance of a better outcome was 80 percent.
Professor Gordon said: "The studies… show that we now have more than one choice of treatment for those who need it most. Steroids are not a cure, but they help improve outcomes. Having a choice of different types of steroids, all of which seem to improve patient recovery, is great as it helps ease the problem of drug supply issues."
The findings were published in The Journal of the American Medical Association (JAMA).