Eli Lilly provides update on COVID-19 antibody programmes
Eli Lilly has given an update on its neutralising antibody programmes, including its combination therapy in patients with COVID-19.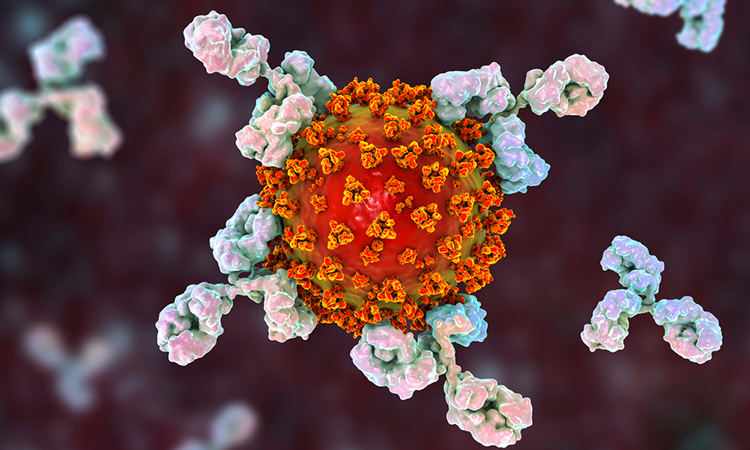 Eli Lilly and Company has announced additional details on its SARS-CoV-2 neutralising antibody programmes – including interim data on combination therapy in recently diagnosed patients with mild-to-moderate COVID-19 – and plans to make these therapies broadly available to patients.
"Our teams have worked tirelessly the last seven months to discover and develop these potential antibody treatments," said Dr Daniel Skovronsky, Lilly's chief scientific officer and president of Lilly Research Laboratories. "We believe the data generated to date provide sufficient evidence that both monotherapy and combination therapy may be effective to treat COVID-19 in patients with a high risk for serious outcomes. Lilly is diligently working with regulators around the world to make these treatments available."
Combination therapy clinical trial data
Data from a new interim analysis of the BLAZE-1 clinical trial showed that combination therapy with two of Lilly's SARS-CoV-2 neutralising antibodies reduced viral load, symptoms and COVID-related hospitalisation and ER visits. The randomised, double-blind, placebo-controlled Phase II study evaluated LY-CoV555 and LY-CoV016, which bind complementary regions of the SARS-CoV-2 Spike (S) protein, for the treatment of symptomatic COVID-19 in the outpatient setting. The combination cohort enrolled recently diagnosed patients with mild-to-moderate COVID-19, who were assigned to 2,800mg of each antibody or placebo. The combination therapy significantly reduced viral load at day 11, meeting the primary endpoint of the study. 
Manufacturing and supply update
Lilly has invested in large-scale manufacturing of both antibodies at risk – even before data demonstrated their potential to become a meaningful therapeutic option for COVID-19.
For monotherapy, Lilly is focused on the 700mg dose of LY-CoV555 since similar clinical effects were seen across all dose levels tested in BLAZE-1. Lilly anticipates it could supply as many as one million doses of 700mg LY-CoV555 monotherapy in last part of 2020, with 100,000 available in October. 
Regulatory update
Based on the combination therapy data, along with the previously disclosed findings for LY-CoV555 monotherapy, Lilly has engaged global regulators, including the US Food and Drug Administration (FDA) regarding potential Emergency Use Authorization (EUA). Lilly has now submitted an initial request for EUA for LY-CoV555 monotherapy in higher-risk patients who have been recently diagnosed with mild-to-moderate COVID-19. The company expects to submit a subsequent request for EUA for combination therapy in November, pending clinical trial enrolment, once additional safety data accumulate and sufficient supply is manufactured. Lilly anticipates having data to support a biologics license application (BLA) submission for combination therapy.
Open-label pragmatic study in COVID-19 outpatients
To generate additional efficacy and safety data, Lilly plans to initiate a pragmatic, open-label study in the coming weeks, enrolling patients treated with either monotherapy or combination therapy, with a focus on collecting data regarding hospitalizations, deaths and safety.
Moving forward, LY-CoV555 and LY-CoV016 will be referred to as bamlanivimab and etesevimab, respectively.