Dolutegravir plus lamivudine shows non-inferior HIV-1 suppression in Phase III trials
Dolutegravir plus lamivudine was as effective at suppressing HIV-1 in adult trial participants as a three-drug regimen, dolutegravir plus tenofovir disoproxil fumarate/emtricitabine (TDF/FTC).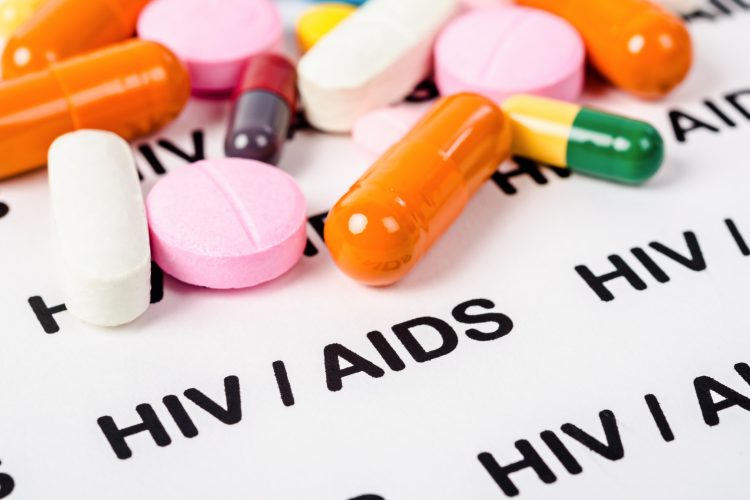 Three-year results from the Phase III GEMINI 1 & 2 HIV studies show that dolutegravir plus lamivudine has non-inferior efficacy, a high genetic barrier to resistance and a comparable safety profile to a 3-drug regimen of dolutegravir plus tenofovir disoproxil fumarate/emtricitabine (TDF/FTC) in treatment-naïve adults with HIV-1.
Dr Pedro Cahn, Scientific Director, Fundación Huésped, Professor of Infectious Diseases at Buenos Aires University Medical School, Argentina, and principal investigator for the GEMINI study programme, said: "These long-term data confirm that dolutegravir-based 2-drug regimens have a rightful place in the HIV treatment compendium. Dolutegravir plus lamivudine continues to demonstrate long-term non-inferior efficacy compared to dolutegravir plus TDF/FTC with benefits beyond viral suppression. While overall adverse event rates were similar across the study arms, we saw fewer drug-related adverse events with dolutegravir plus lamivudine."       
In a pooled analysis, dolutegravir plus lamivudine demonstrated non-inferiority, with 82 percent (584/716) of participants in the Intention to Treat-Exposed (ITT-E) population having HIV-1 RNA <50 copies per millilitre (c/mL) at Week 144, compared with 84 percent (599/717) of participants receiving a 3-drug regimen of dolutegravir plus TDF/FTC. The investigators also reported that safety and tolerability findings were consistent with previous data.
Dolutegravir plus lamivudine continued to demonstrate a high genetic barrier to treatment-emergent resistance. The percentage of individuals with protocol-defined confirmed virologic withdrawal (CVW) was 1.7 percent (12/716) in the Dovato arm versus 1.3 percent (9/717) in the dolutegravir plus TDF/FTC arm. None of these participants developed treatment-emergent resistance mutations.
Overall adverse event (AE) rates were similar between the study arms, with lower rates of drug-related AEs in participants receiving Dovato compared with those receiving dolutegravir plus TDF/FTC (20 and 27 percent, respectively). Four deaths occurred (three for dolutegravir plus lamivudine and one for dolutegravir plus TDF/FTC), all of which were considered unrelated to the study drug regimen. The study findings showed potential for long-term bone and renal health outcomes, with post-baseline changes in markers of bone and renal function continuing to favour Dovato compared to dolutegravir plus TDF/FTC through Week 144.
The results were presented at the HIV Glasgow 2020 congress earlier this week.
GEMINI 1 & 2
GEMINI 1 (NCT02831673) & 2 (NCT02831764) are duplicate, Phase III, randomised, double-blind, multicentre, parallel group, non-inferiority studies. These studies enrolled HIV-1 infected, antiretroviral treatment-naïve adult participants with baseline viral loads between 1,000 and 500,000 c/mL. Their primary endpoint was the proportion of participants with HIV-1 RNA plasma <50c/mL at Week 48; secondary endpoints included the proportion of participants with HIV-1 RNA plasma <50c/mL at Weeks 24, 96 and 144.
Dovato (dolutegravir/lamivudine)
Dovato is a once-daily, single-pill, 2DR that combines the integrase strand transfer inhibitor (INI) dolutegravir (Tivicay, 50 mg) with the nucleoside reverse transcriptase inhibitor lamivudine (Epivir, 300 mg).
INIs inhibit HIV replication by preventing the viral DNA from integrating into the genetic material of human T-cells, this process is essential for HIV-1 to establish chronic infection. Lamivudine interferes with the conversion of viral ribonucleic acid (RNA) into deoxyribonucleic acid (DNA) which prevents viral replication.
Dovato is authorised in the EU for the treatment of HIV-1 infection in adults and adolescents above 12 years of age weighing at least 40 kg, with no known or suspected resistance to the INI class or lamivudine. In the US, Dovato is indicated as a complete regimen to treat HIV-1 infection in adults with no antiretroviral treatment history or to replace the current antiretroviral regimen in those who are virologically suppressed (HIV-1 RNA <50 copies/mL) on a stable antiretroviral regimen with no history of treatment failure and no known resistance to any component of the drug regimen.