US enters agreement for experimental prophylactic COVID-19 antibody cocktail
The US government will develop and manufacture AstraZeneca's investigational monoclonal antibody cocktail, AZD7442, a potential prophylactic treatment for COVID-19.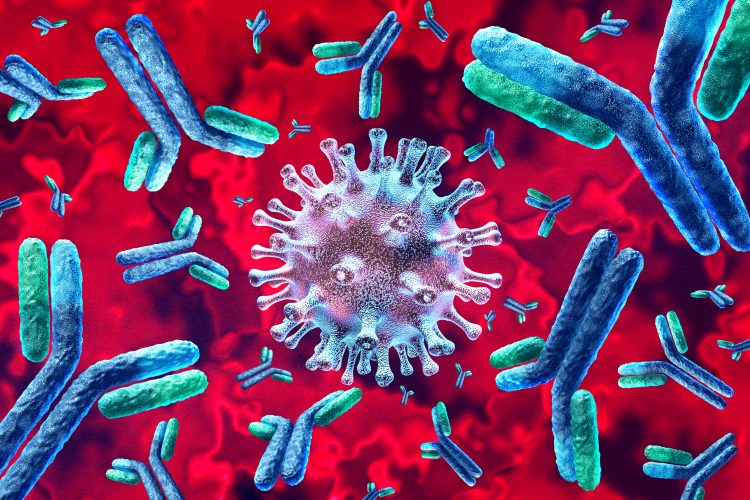 The US Department of Health and Human Services (HHS) and Department of Defense (DoD) have entered into an agreement with AstraZeneca for late-stage development and large-scale manufacturing of the company's investigational COVID-19 product AZD7442, a cocktail of two monoclonal antibodies that may help treat or prevent infection with SARS-CoV-2, the virus that causes COVID-19.
The agreement aims to accelerate the traditional product development timeline by working in parallel across clinical development and manufacturing supply.
According to the HHS, an effective monoclonal antibody that can prevent COVID-19, particularly one that is long-lasting and delivered by intramuscular injection, may be of particular use in certain at-risk groups eg, the immunocompromised, those over 80 years old and people undergoing medical treatments that preclude them from receiving a COVID-19 vaccine.
Should the US Food and Drug Administration (FDA) authorise AZD7442 for the prevention of SARS-CoV-2, under the agreement the federal government will distribute doses of the product at no extra cost.
The Biomedical Advanced Research and Development Authority (BARDA) and DoD provided AstraZeneca with approximately $486 million for two Phase III clinical trials and related development activities for AZD7442, including a large-scale manufacturing demonstration project and supply of doses in the US.
One of the trials will evaluate the safety and efficacy of AZD7442 to prevent infection for up to 12 months in approximately 5,000 volunteers. An additional Phase III study will evaluate if AZD7442 can prevent infection in people who have been exposed to COVID-19 in a post-exposure prophylaxis setting. This second study will enrol approximately 1,100 volunteers. The company estimates 100,000 doses of AZD7442 could be available from this project for the nation's high-risk population that may not benefit from a vaccine by December 2020.
"In addition to Operation Warp Speed's historic progress on vaccines, we are supporting promising monoclonal antibodies for prevention and treatment all the way through to supply, allowing faster distribution if trials are successful," said HHS Secretary Alex Azar.
AZD7442 is a combination of two SARS-CoV-2 spike protein targeting monoclonal antibodies discovered by Vanderbilt University, licensed to AstraZeneca and modified using the company's proprietary half-life extension technology to extend their duration of action. The antibodies are delivered by injection or infusion and neutralise SARS-CoV-2 by binding to its spike protein, an extracellular protein required for the virus to infect human cell.