Lenvima plus Keytruda achieves primary endpoints in trial for RCC
Lenvima and Keytruda has demonstrated positive top-line results in a Phase III trial in patients with advanced renal cell carcinoma.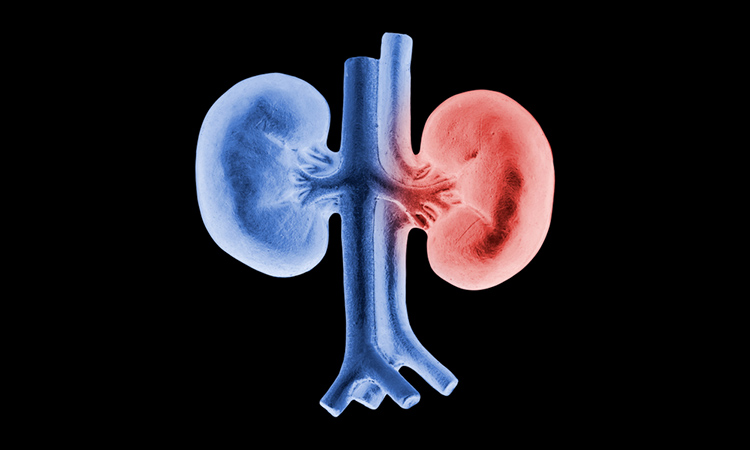 Eisai Co and Merck & Co have announced new investigational data demonstrating positive top-line results from a Phase III trial evaluating Lenvima plus Keytruda in patients with advanced renal cell carcinoma (RCC). The CLEAR (Study 307)/KEYNOTE-581 study is a multi-centre, randomised, open-label trial.
Lenvima is an orally available multiple receptor tyrosine kinase inhibitor discovered by Eisai and Keytruda is an anti-PD-1 therapy from Merck & Co. Lenvima plus everolimus was also tested and both combinations were compared against sunitinib as a first-line treatment.
Lenvima plus Keytruda met the trial's primary endpoint of progression-free survival (PFS) and its key secondary endpoints of overall survival (OS) and objective response rate (ORR). Lenvima plus everolimus also met the trial's primary endpoint of PFS and a key secondary endpoint of ORR, demonstrating a statistically significant and clinically meaningful improvement in PFS and ORR versus sunitinib.
Eisai and Merck & Co say they will now discuss these data with regulatory authorities worldwide, with the intent to submit marketing authorisation applications based on these results.
"The results for Keytruda plus Lenvima versus sunitinib, which showed a statistically significant improvement in PFS, OS and ORR, build on the growing scientific evidence that supports the investigation of Keytruda-based combinations for the first-line treatment of advanced RCC," said Dr Gregory Lubiniecki, Associate Vice President, Oncology Clinical Research at Merck Research Laboratories. "Merck and Eisai are committed to working together to continue to explore the potential of the Keytruda plus Lenvima combination, particularly in areas of great unmet need such as RCC."
"The results from CLEAR (Study 307)/KEYNOTE-581 support the potential use of Keytruda plus Lenvima for the first-line treatment of advanced RCC. These data also support the potential first-line use of Lenvima plus everolimus, which is already approved in advanced RCC following prior antiangiogenic therapy," said Dr Takashi Owa, Vice President, Chief Medicine Creation and Chief Discovery Officer, Oncology Business Group at Eisai. "These findings energise our efforts as we continue to advance our understanding and address the unmet needs of patients with difficult-to-treat cancers."