FDA grants emergency use authorisation to COVID-19 antibody bamlanivimab
The neutralising antibody therapy bamlanivimab (LY-CoV555) is authorised for emergency use in recently diagnosed patients who are at risk of developing severe COVID-19.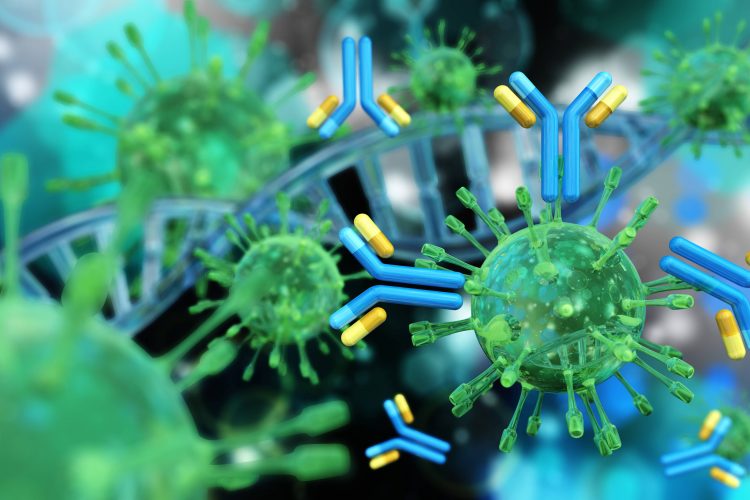 The US Food and Drug Administration (FDA) has granted Emergency Use Authorization (EUA) for Eli Lilly and Company's investigational SARS-CoV-2 neutralising antibody bamlanivimab (LY-CoV555). Bamlanivimab has been authorised for the treatment of mild to moderate COVID-19 in adults and paediatric patients 12 years and older with a positive COVID-19 test, who are at high risk of progressing to severe COVID-19 and/or requiring hospitalisation. COVID-19 is the disease caused by the SARS-CoV-2 virus.
The EUA is based on data from BLAZE-1, a randomised, double-blind, placebo-controlled Phase II study testing a single 700mg intravenous infusion of bamlanivimab in outpatients with recently diagnosed mild to moderate COVID-19. In the trial, patients treated with bamlanivimab showed reduced viral load and rates of symptoms and hospitalisation. The frequency and types of adverse events were similar between both treatment groups, with the majority being mild to moderate in severity. The EUA includes a warning for infusion reactions and other allergic hypersensitivity events (such as anaphylaxis) which were reported in the trial.
"The BLAZE-1 data show bamlanivimab, when given early in the disease course, may help patients clear the virus and reduce COVID-related hospitalisations, supporting our belief that neutralising antibodies can be an important therapeutic option for patients fighting this virus," said Dr Daniel Skovronsky, Lilly's chief scientific officer and president of Lilly Research Laboratories. "We are proud of the speed with which we have been able to bring patients this therapy specifically designed to treat COVID-19. We thank those who have contributed to this medical advancement, particularly the clinical trial investigators and participants around the country."
The EUA only allows the use of bamlanivimab for the duration of the declaration that circumstances exist justifying the authorisation of the emergency use, ie, it is only temporary and therefore bamlanivimab remains an investigational drug. Evaluations of its safety and efficacy will continue across a range of patient populations impacted by COVID-19 and later used to support a Biologics License Application (BLA) submission.
The US government has purchased 300,000 doses of bamlanivimab which Lilly said it will begin shipping bamlanivimab immediately to AmerisourceBergen, a national distributor, which will then distribute the antibody as directed by the US government's allocation program. The government has also committed that Americans will have no out-of-pocket costs for the medicine, although healthcare facilities may charge a fee for the product's administration.
To ensure rapid access of this treatment to patients around the world, Lilly invested in large-scale manufacturing of bamlanivimab even before data demonstrated its potential to become a meaningful therapeutic option for COVID-19. Lilly said it has a robust, global supply chain in place to produce bamlanivimab, with numerous manufacturing sites worldwide.
It anticipates manufacturing up to one million doses of bamlanivimab 700mg by the end of 2020, for use around the world through early next year. Beginning in Q1 2021, the supply of the antibody therapy is expected to increase substantially, as additional manufacturing resources come online.
The company said it is in discussions with other global regulators to make bamlanivimab available around the world.