First COVID-19 patient enrolled in acute kidney injury drug trial
AM-Pharma has announced the enrolment and financing of a COVID-19 cohort in its Phase III acute kidney injury treatment trial.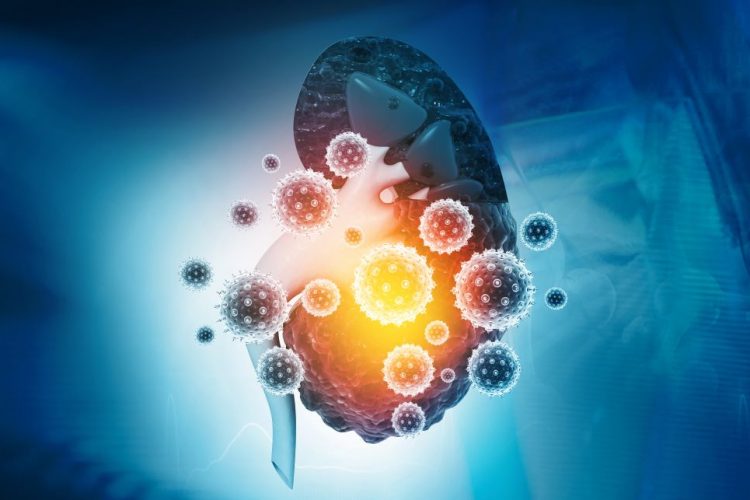 The first patients with COVID-19 infection and sepsis-associated acute kidney injury (SA-AKI) have been enrolled in AM-Pharma's Phase III REVIVAL trial as an additional cohort. This sub-study will assess the safety, tolerability and clinical benefit of recombinant alkaline phosphatase in these patients.
Severe COVID-19 patients often present with acute severe inflammation and organ failure, including acute kidney injury (AKI) – the complete loss of renal function due to inflammatory processes. Some US studies have found that up to 90 percent of COVID-19 patients that received mechanical ventilation also suffered from AKI and that the development of AKI in these patients is associated with poor prognosis, with a mortality rate of approximately 50 percent. There is currently no treatment available for COVID-19 patients with AKI, other than renal replacement therapy.
AM-Pharma's therapeutic candidate is a proprietary recombinant human alkaline phosphatase (AP) enzyme, constructed from naturally occurring human isoforms of the AP enzyme. The company states that the therapeutic has a dual mechanism of action, as it dephosphorylates both lipopolysaccharides (LPS) and extracellular ATP. In the Phase II STOP-AKI study, the therapy caused a relative reduction in 28-day mortality of 40 percent and a significant improvement in renal function in patients with sepsis and AKI.
"The ongoing coronavirus pandemic and the lack of treatment options for severe cases has been devastating for patients, their families and medical communities around the world," commented Erik van den Berg, Chief Executive Officer at AM-Pharma. "The prevalence of COVID-19 infections and the high AKI comorbidity support our decision to include this additional cohort into our Phase III REVIVAL pivotal study. By providing our proprietary recombinant alkaline phosphatase to clinicians for evaluation in severe COVID-19 cases, we aim to make our novel treatment option available for these patients."
The REVIVAL Phase III pivotal trial is a randomised, double-blind, placebo-controlled, two-arm, parallel-group, multi-centre trial to evaluate the efficacy and safety of company's recombinant alkaline phosphatase therapy in patients with SA-AKI. The study will enrol approximately 1400 patients with SA-AKI in the main study population. In two exploratory cohorts, up to 100 patients with moderate Chronic Kidney Disease (CKD) and up to 100 patients with COVID-19 will be enrolled. The primary aim of the study is to confirm the improvement on the primary endpoint of 28-day all-cause mortality. Secondary endpoints include the treatment effect on long-term Major Adverse Kidney Events (MAKE), the use of organ support, length of stay in the intensive care unit (ICU) and on 90-day all-cause mortality.
More than 100 sites across Europe and North America are actively recruiting patients with SA-AKI in the trial. Enrolment of the first 400 patients in the main study population is expected by the end of 2021. The company said it expects to complete target enrolment and to announce data on the primary endpoint in 2023.