Johnson & Johnson's COVID-19 vaccine safely elicits an immune response
An interim analysis of Phase I/II trial data shows 90 percent of 18-55 year olds had a neutralising antibody response that lasts at least two months.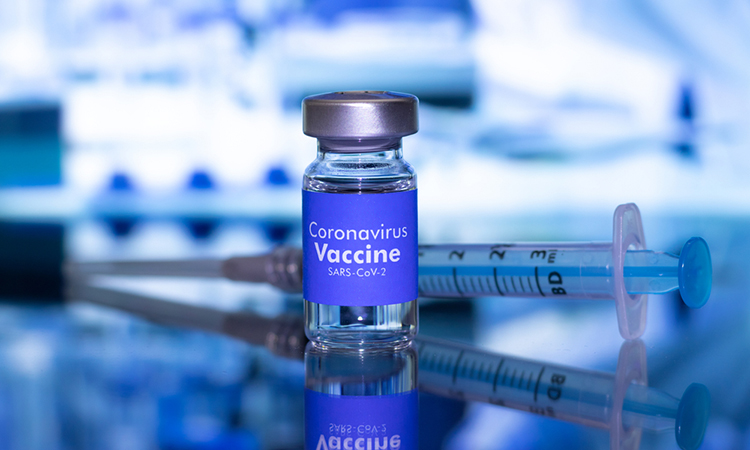 Interim Phase I/II trial data shows Johnson & Johnson's COVID-19 vaccine candidate (being developed by Janssen Pharmaceutical Companies) induced a neutralising antibody response in 90 percent of patients and that these antibodies were detectable at least 71 days after a single vaccination.
The interim data on JNJ-78436735 was published in the New England Journal of Medicine.
The analysis showed that the COVID-19 vaccine candidate induced an immune response and was generally well-tolerated across all study participants. According to the paper, after a single vaccination, neutralising antibodies against COVID-19 were detected in over 90 percent of study participants at Day 29 and 100 percent of participants aged 18-55 years at Day 57. These neutralising antibodies remained stable through Day 71 in all participants aged 18-55 years. Day 71 is currently the latest available time point in the ongoing study. Data on the durability of immune responses in participants aged 65 plus will be available in late January and longer-term follow-up to one year is planned, said the company.
The interim analysis also included unblinded safety data which showed that injection site (local) and systemic reactions to vaccinations occurred either on the day of immunization or the next day and generally resolved within 24 hours. The most frequent solicited adverse events in the vaccine study arms were fatigue, headache, myalgia and injection site pain. Reactogenicity was lower in the older age group. The study also evaluated a two-dose regimen, in which reactogenicity was observed to be lower after the second vaccine dose.
Five serious adverse events were reported; one participant went to hospital for a fever that was associated with vaccination but recovered within 12 hours; the others were found to be unrelated to the JNJ-78436735.
The enterprise added that topline Phase III data for its single-dose COVID-19 vaccine candidate in late January 2021, dependent on disease events. If the single-dose vaccine is shown to be safe and effective, the company expects to submit an application for Emergency Use Authorization with the US Food and Drug Administration (FDA) shortly afterwards, with other regulatory applications around the world to be made subsequently.
The ongoing Phase I/IIa trial is a multi-centre, randomised, double-blind, placebo-controlled study evaluating the safety, reactogenicity and immunogenicity of Janssen's COVID-19 vaccine candidate at two dose levels (5×1010 or 1×1011 viral particles), administered intramuscularly as single-dose or two-dose schedules, eight weeks apart, in healthy adults (405 participants aged 18 to 55 years, and another 405 aged 65 years plus). The study is ongoing at multiple clinical sites in Belgium and the US.