Phase II trial to establish whether alisporivir can prevent COVID-19 progression
The trial will primarily assess whether alisporivir (Debio 025) can significantly reduce COVID-19 viral load in hospitalised COVID-19 patients with moderate symptoms.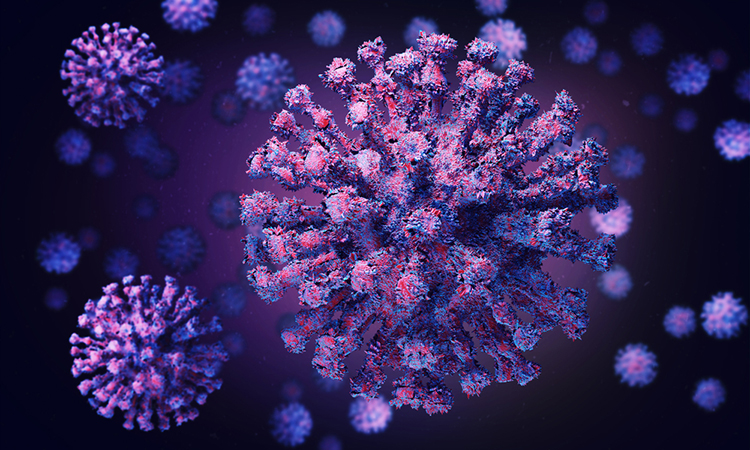 The first patient has been dosed in a Phase II trial evaluating efficacy and safety of Debiopharm's antiviral alisporivir (Debio 025) the treatment of early stage, hospitalised COVID-19 patients not requiring medical ventilation nor exhibiting signs of Acute Respiratory Distress Syndrome (ARDS).
The company said the primary objective of the investigator-initiated, randomised, open-label clinical trial is to evaluate the reduction in COVID-19 viral load in alisporivir treated patients. The secondary objective involves the analysis of clinical and radiological efficacy, safety and tolerability of the compound plus Standard of Care (SOC) compared to SOC alone.
Patients in the investigational arm will receive 600mg of alisporivir either orally or via a nasogastric tube, twice daily for 14 days. The trial will be carried out in multiple centres in France including the Henri Mondor Hospital Group.
Alisporivir is a macrocyclic cyclophilin inhibitor, which the company believes could prevent the life-threatening complications of COVID-19 by helping to combat the immune overreaction which the virus causes.
"New evidence generated by our research group suggests that alisporivir's antiviral activity could work by decreasing the viral load in the cells and reducing the risk of pulmonary damage caused by an excessive immune response from infected patients. The treatment is expected to be most effective in the early stages of infection by inhibiting the virus' capacity to replicate and multiply, potentially due to the drug's capacity to accumulate in the lungs and strong distribution throughout the body overall," explained Professor Jean-Michel Pawlotsky, leader of the trial and Head of the Biology and Pathology Department at the Henri Mondor Hospital Group, Greater Paris University Hospitals.
"The preliminary evidence provide a scientific rational for this Phase II trial, with hopes that treatment will help patients to avoid advancing to more life-threatening phase of the COVID-19 infection. We are thrilled that this compound will be tested for its ability to fight this pandemic and save lives," remarked Bertrand Ducrey, Chief Executive Officer of Debiopharm.