Trial to evaluate inhaled COVID-19 therapy finishes enrolment
The pilot study will determine whether an inhaled formulation of ensifentrine can expedite the recovery of patients hospitalised with COVID-19.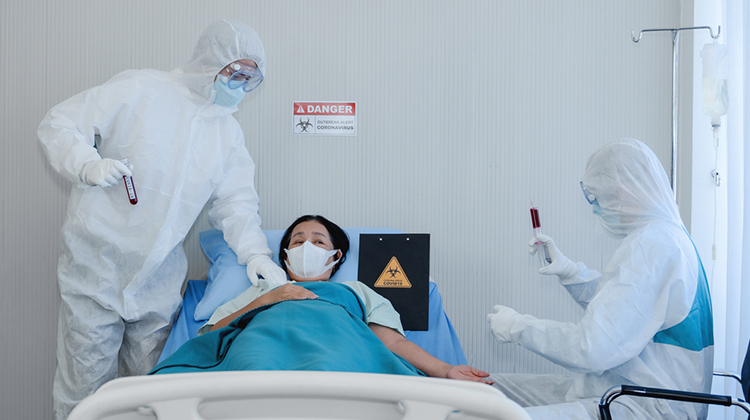 A pilot study to evaluate the safety and efficacy of ensifentrine delivered via pressurized metered-dose inhaler (pMDI) in US patients hospitalised with COVID-19 has completed enrolment.
David Zaccardelli, Pharm. D., President and Chief Executive Officer of Verona Pharma, said: "Completing enrolment of the pilot study in COVID-19 is an important milestone and we are on track to report top-line results in the second quarter of 2021. We are pleased vaccines are now approved for the prevention of COVID-19; however, a significant unmet need remains for effective treatments for symptomatic patients. We believe ensifentrine, with its novel mechanism of action, could help to improve COVID-19 patient outcomes."
Ensifentrine is a first-in-class, inhaled, dual inhibitor of the enzymes phosphodiesterase 3 and 4 (PDE3 and PDE4). The compound has both bronchodilator and anti-inflammatory activities. It also activates the Cystic Fibrosis Transmembrane Conductance Regulator (CFTR), which is beneficial in reducing mucous viscosity and improving mucociliary clearance.
In studies using ensifentrine to treat other respiratory diseases, the product improved lung function, reduced lung inflammation and reduced symptoms of cough and sputum production. It has so far been well tolerated in clinical trials involving more than 1,300 people.
About the study
The randomised, double-blind, parallel group pilot study (NCT04527471)will evaluate the efficacy and safety of pMDI ensifentrine in addition to standard of care treatment compared to standard of care plus placebo. A total of 45 hospitalised patients with COVID-19 have been enrolled at a single centre – the University of Alabama, US.
Patients randomised to the treatment group will receive 2mg of pMDI ensifentrine twice-daily for up to 29 days or until discharge if this occurs before 29 days. The clinical status of all patients will be evaluated daily until discharge and at Day 29 and Day 60. The primary endpoint is the proportion of patients recovered from COVID-19 and no longer hospitalised at Day 29.
Secondary endpoints include: safety and tolerability, time to recovery, duration of hospitalisation, improvements in clinical status, supplemental oxygen use, proportion of patients requiring mechanical ventilation and mortality.