Study finds some antibody therapies are not effective against new COVID-19 variants
In vitro neutralisation assays show REGEN-COV and AZD7442 are effective against the new SARS-CoV-2 variants, while other antibody therapies, including Eli Lilly's bamlanivimab, were not.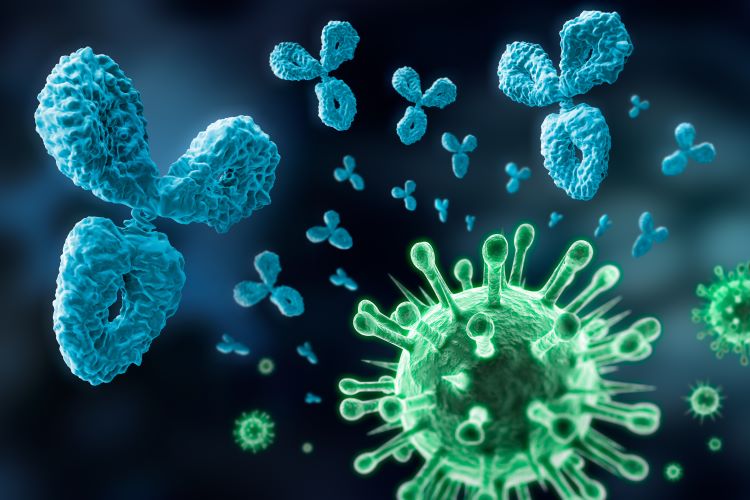 New research suggests that new variants of the SARS-CoV-2 virus are more resistant to neutralisation with antibody therapies, including convalescent plasma and vaccinee sera. According to the authors of the paper, currently published on the pre-print server bioRxiv, findings surrounding the B.1.351 variant from South Africa are particularly worrisome and could threaten the protective efficacy of current vaccines.
The independent paper tested whether biological products under development can successfully neutralise some of the new strains of SARS-CoV-2, including the B.1.1.7 variant first identified in the UK and the B.1.351 variant from South Africa.
They evaluated 24 monoclonal antibodies (mAbs) targeting the Receptor Binding Domains (RBDs), six targeting the N-terminal domain (NTD) of SARS-CoV-2 Spike (S) protein and some of the combinations currently in clinical use. They also tested the effects of convalescent plasma and vaccinee sera.
The researchers from Dr David Ho's Columbia University lab found that B.1.1.7 is resistant to neutralisation by most mAbs targeting the NTD and relatively resistant to a number of mAbs to the receptor-binding domain (RBD). It is modestly more resistant to convalescent plasma (approximately three-fold) and vaccinee sera (roughly two-fold) than the original SARS-CoV-2 variant identified.
On the other hand, the B.1.351 variant was refractory to neutralisation by most NTD mAbs and multiple individual mAbs targeting the receptor-binding motif on RBD, largely due to an E484K mutation. B.1.351 was also markedly more resistant to neutralisation by convalescent plasma (approximately 11 to 33-fold) and vaccinee sera (roughly 6.5 to 8.6-fold). One of Eli Lilly's antibodies, bamlanivimab (LY-CoV555), which has US Food and Drug Administration (FDA) Emergency Use Authorisation was found to be completely ineffective against this strain.
Importantly they confirmed that REGEN-COVTM (casirivimab and imdevimab antibody cocktail), which is currently approved for emergency use by the FDA, can successfully neutralise both variants. Individually, imdevimab retained its potency against the B.1.351 variant, but the potency of casirivimab was reduced – it was still comparable to the potency that other single antibodies in development have against the original virus.
The 1.1.248 variant, first identified in Brazil, contains the same receptor binding domain mutations as the B.1.351 variant and therefore REGEN-COV is expected to remain similarly potent. Though, Regeneron is conducting additional preclinical research against this strain to confirm this.
AZD7442, a combination of COV2-2196 and COV2-2130 antibodies, currently in Phase III trials, also retained its neutralisation activity against both strains. The BRII-196 and BRII-198 combination, presently in Phase II/III testing, was found to have lower potency against the B.1.351 variant, but its ability to neutralise the virus was not significantly impaired.
Commenting on the findings of the study, which included Regeneron scientists, Dr George Yancopoulos, President and Chief Scientific Officer at Regeneron, said: "As we expected, the virus continues to mutate and these data show the continued ability of REGEN-COV to neutralise emerging strains, further validating our multi-antibody cocktail approach to infectious diseases. With two complimentary antibodies in one therapeutic, even if one has reduced potency, the risk of the cocktail losing efficacy is significantly diminished, since the virus would need to mutate in multiple distinct locations to evade both antibodies.
"Thanks to our proprietary VelocImmune® technology, we have hundreds of additional potent, neutralising antibodies in our labs that could form new combinations that might be useful against future variants. We are evaluating potential next steps with these novel candidates."