First immunotherapy for advanced basal cell carcinoma approved in US
In trials Libtayo® caused clinically meaningful and durable responses, resulting in the drug being fully approved for advanced basal cell carcinoma resistant to other treatments.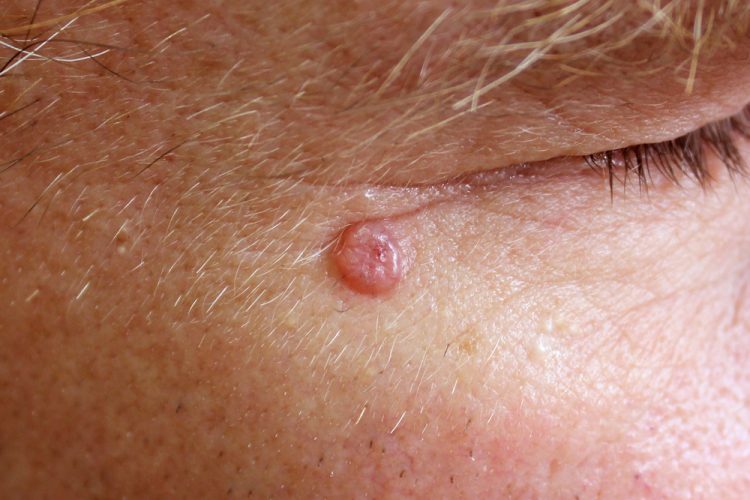 The US Food and Drug Administration (FDA) has approved the first immunotherapy for patients with advanced basal cell carcinoma (BCC). Libtayo® (cemiplimab-rwlc), a PD-1 inhibitor, was also granted accelerated approval in metastatic BCC.
"Today's FDA approval of Libtayo will change the treatment paradigm for patients with advanced basal cell carcinoma," remarked Dr Karl Lewis, Professor in the Division of Medical Oncology at the University of Colorado, US, and a trial investigator. "Advanced basal cell carcinoma is a persistent, painful and highly disfiguring cancer. While the primary systemic treatment options are hedgehog inhibitors, many patients will eventually progress on or become intolerant to this therapy. With Libtayo, these patients now have a new immunotherapy option that has demonstrated clinically meaningful and durable anti-tumour responses."
Libtayo is the first treatment to show a clinical benefit in patients with advanced BCC after HHI therapy in a pivotal trial. The full approval in locally advanced BCC is based on the primary analysis from a Phase II trial and the accelerated approval in metastatic BCC is based on an interim analysis showing the impact of Libtayo on tumour response rate and durability of response. Continued approval in metastatic BCC may be contingent on additional data from the trial verifying clinical benefit. 
"With today's approval, Libtayo is now approved for both advanced cutaneous squamous cell and basal cell carcinomas, building a strong foundation in dermato-oncology," said Dr Israel Lowy, Senior Vice President, Translational and Clinical Sciences, Oncology, at Regeneron. "Beyond skin cancers, we also continue to investigate the potential of Libtayo in other difficult-to-treat cancers, starting with non-small cell lung cancer where an FDA decision is expected by the end of February."
BCC is the most common type of skin cancer in the US, with approximately two million new cases diagnosed every year. While the vast majority of BCCs are caught early and cured with surgery and radiation, a small proportion of tumours can become advanced and penetrate deep into surrounding tissues (locally advanced) or spread to other parts of the body (metastatic), which is more difficult to treat.
About the trial
The FDA approval of Libtayo was based on an open-label, multi-centre, non-randomised Phase II trial of 132 patients with unresectable locally advanced BCC or metastatic BCC (nodal or distant). Overall, 112 patients were included in the efficacy analysis. Patients in both cohorts had either progressed on hedgehog pathway inhibitor (HHI) therapy, had not had an objective response after nine months on HHI therapy or were intolerant of prior HHI therapy.
The primary efficacy endpoint was confirmed objective response rate (ORR) and a key secondary endpoint was duration of response (DOR).
The results in patients treated with 350mg of Libtayo every three weeks were:
Efficacy endpointsa 

Metastatic

BCC (mBCC)

 (n=28)

Locally Advanced

BCC (laBCC)

 (n=84)

Confirmed ORR

ORR

(95% confidence interval [CI])

6 (21 percent)

(8-41 percent)

24 (29 percent)b

(19-40 percent)

Complete response (CR)

0 (0 percent)

5 (6 percent)

Partial response (PR) 

6 (21 percent)

19 (23 percent)

DOR

Median DOR in months (range)

Not reached

(9-23+)

Not reached

(2-21+)

Patients with observed DOR > 6 months, n (%)

6 (100 percent)

19 (79 percent)
a Median duration of follow up: mBCC 9.5 months and laBCC 15.1 months
b With longer follow-up, ORR in laBCC increased to 26 patients (31 percent)
Among the 132 patients evaluable for safety, the most common adverse reactions reported in at least 15 percent of patients were fatigue (49 percent), musculoskeletal pain (33 percent), diarrhoea (25 percent), rash (22 percent), pruritus (20 percent) and upper respiratory tract infection (15 percdent). Serious adverse reactions occurred in 32 percent of patients; those occurring in at least two patients included urinary tract infection, colitis, acute kidney injury, adrenal insufficiency, anemia, infected neoplasm and somnolence. Adverse reactions resulting in permanent discontinuation occurred in 13 percent of patients, the most common reactions (occurring in at least two patients) being colitis and general physical health deterioration.
Libtayo is being jointly developed by Regeneron and Sanofi under a global collaboration agreement.