Lynparza crosses superiority boundary for invasive disease-free survival at interim analysis
The OlympiA trial will conduct its primary analysis early, after the Independent Data Monitoring Committee found it met its primary endpoint in BRCA mutated early breast cancer patients.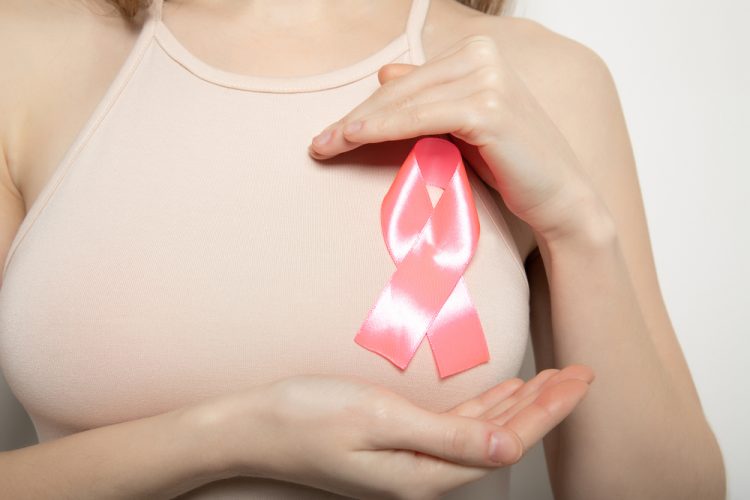 The OlympiA Phase III breast cancer trial for AstraZeneca and MSD's Lynparza will move to early primary analysis and reporting following a recommendation from the Independent Data Monitoring Committee (IDMC).
During the planned interim analysis, the IDMC concluded that the trial crossed the superiority boundary for its primary endpoint of invasive disease-free survival (iDFS) and demonstrated a sustainable, clinically relevant treatment effect for Lynparza versus placebo for patients with germline BRCA-mutated (gBRCAm) high-risk human epidermal growth factor receptor 2 (HER2)-negative early breast cancer. As such, it recommended that the primary analysis take place now.
OlympiA is a Phase III, double-blind, parallel group, placebo-controlled, multi-centre trial testing the efficacy and safety of Lynparza tablets versus placebo as adjuvant treatment in patients with gBRCAm high-risk HER2-negative early breast cancer, who have completed definitive local treatment and neoadjuvant or adjuvant chemotherapy. The primary endpoint of the trial is iDFS, defined as time from randomisation to date of first treatment failure (eg, loco-regional or distant recurrence, new cancer or death from any cause).
An estimated 2.3 million women were diagnosed with breast cancer worldwide in 2020, with BRCA mutations occurring in approximately five percent of patients. BRCA genes encode proteins that are responsible for repairing damaged DNA and play an important role maintaining the genetic stability of cells, when they are mutated DNA damage may not be repaired properly and therefore cells become unstable or cancerous. Up to 65 percent of women with a BRCA1 mutation and approximately 45 percent with a BRCA2 mutation will develop breast cancer before the age of 70.
Andrew Tutt, Global Chair of the OlympiA Phase III trial and Professor at the Institute of Cancer Research and Kings College London, UK, commented: "We are delighted that our global academic and industry partnership has been able to help investigate a possible personalised treatment for women with hereditary breast cancer… The OlympiA trial has allowed us to go beyond using genetic testing to identify patients who are at risk of this disease and explore the potential of Lynparza to prevent disease recurrence for these patients. We look forward to analysing and presenting the full results of the trial at a forthcoming medical meeting."
José Baselga, Executive Vice President of Oncology R&D at AstraZeneca, added: "Breast cancer remains one of the most common cancers globally and despite advances in treatment, many patients with high-risk disease will unfortunately develop a recurrence. We look forward to reviewing the results."
In its communication, the IDMC did not raise any new safety concerns. The trial will continue to assess the key secondary endpoints of overall survival and distant disease-free survival.