COVID-19 T cell test submitted for emergency use authorisation
In clinical testing, the T-SPOT.COVID test was found to agree with PCR test results in over 96 percent of samples taken within first 60 days of infection.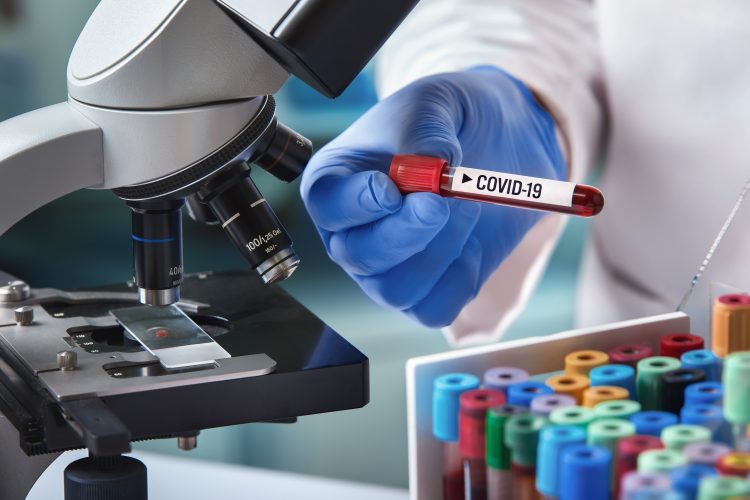 Oxford Immunotec Global PLC has filed for US Food and Drug Administration (FDA) Emergency Use Authorization (EUA) of its T-SPOT.COVID test, a CE marked ELISPOT based test intended for qualitative detection of a cell mediated (T cell) immune response to SARS-CoV-2 in human whole blood.
The company developed the test because it believes serology does not provide the full picture of the adaptive immune response to SARS-CoV-2 infection, as antibodies are not always produced or may be delayed. Additionally, it said that antibodies typically wane faster than T-cell responses after infection; some studies indicate SARS-CoV-2 specific T cells may persist in the blood for at least nine months. Moreover, a recent Public Health England study (currently in preprint) demonstrated that the SARS-CoV-2 responsive T-cell numbers may be associated with protection from COVID-19, so even in the absence of antibodies, T cells may protect against infection.
In a clinical study using samples collected in the US, the T-SPOT.COVID test was proven to detect a SARS-CoV-2 T-cell response in PCR positive individuals, even with negative serology test results. The creators therefore stated the T-SPOT.COVID test complements results obtained by antibody serology, giving a more comprehensive view of an individuals' adaptive immune response to SARS-CoV-2 infection. The test could also be used alongside serology tests to support clinical assessment of individuals who present with suspected COVID-19 but are PCR negative.
In the study, the T-SPOT.COVID test had a positive agreement with PCR-results of 96.6 percent (84/87) in SARS-CoV-2 infected individuals <60 days after first PCR positive result. At >60 days (with the furthest time point after first positive PCR test result being >240 days) positive agreement was 83.3 percent (40/48). The T-SPOT.COVID test detected substantially more people with previously positive PCR results than serology in the cohort, whose positivity rate was lower and declined faster over time. 
In an endemic cohort of US individuals selected to be at a relative lower risk of SARS-CoV-2 infection the T-SPOT.COVID test had a negative agreement of 98.0 percent (96/98). The investigators said they cannot exclude the possibility that a proportion of this group had, or still have, an asymptomatic infection, were seronegative at the time of testing but had a T-cell response that the T-SPOT.COVID test was able to detect.
Phill Keefe, Senior Vice President, Product Design, Development and Delivery at Oxford Immunotec, stated: "T cells and antibodies are two arms of the adaptive immune response. The detection and measurement of each can provide different insights about disease activity and an individual's personal immunity." 
The T-SPOT.COVID test is an evolution of the company's T-SPOT® Discovery SARS-CoV-2 assay, a research-use only test used to gain insights about the immune response to SARS-CoV-2. 
Dr Peter Wrighton-Smith, Chief Executive Officer of Oxford Immunotec, added: "The T-SPOT® Technology platform is a standardised way of measuring T cells. It has been proven in clinical use for over 18 years with another major infectious disease, tuberculosis, which kills around 1.5 million people every year. Our T-SPOT.COVID test is tailored specifically for the detection and measurement of an individual's T-cell response to SARS-CoV-2 infection. Having the ability to determine an individual's immune response to SARS-CoV-2 has the potential to support a wide range of needs in our battle against the COVID-19 pandemic."