New oral chronic lymphocytic leukaemia treatment made available on NHS
AstraZeneca's Calquence (acalabrutinib), a chemotherapy-free monotherapy, will be offered to patients with chronic lymphocytic leukaemia.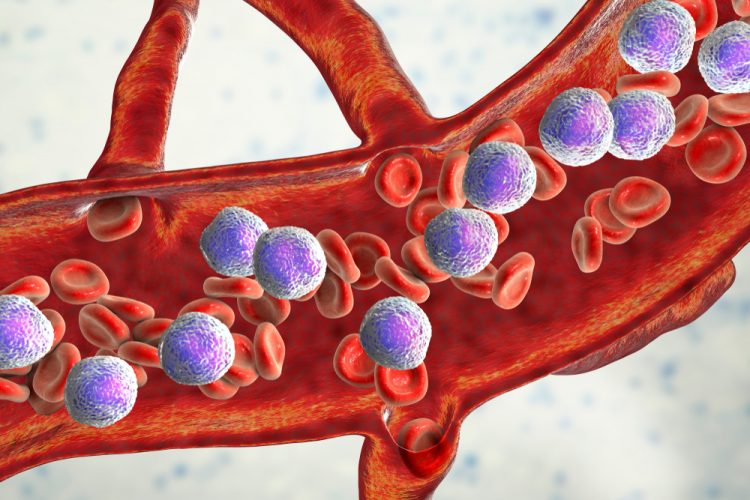 The UK's National Institute of Health and Care Excellence (NICE) has recommended that a new oral treatment option for adults with untreated chronic lymphocytic leukaemia (CLL) be made available on the National Health Service (NHS).
The regulator recommended Calquence (acalabrutinib), a tablet taken twice daily, as a monotherapy option for adults with:
a 17p deletion or TP53 mutation, or
no 17p deletion or TP53 mutation and fludarabine plus cyclophosphamide and rituximab (FCR) or bendamustine plus rituximab (BR) is unsuitable.
It can also be considered as an option for adults who have previously been treated for CLL.
CLL is the most common type of leukaemia in England and an estimated 2,395 patients will be eligible for treatment with acalabrutinib every year.
NICE stated that the approval is important since it will allow people with CLL who have high-risk disease or cannot have standard chemotherapy to be offered a monotherapy that can be taken at home. This is particularly beneficial during COVID-19 pandemic because it means that untreated CLL patients who would previously need to visit a hospital to receive treatment via intravenous administration no longer need to do so.
Meindert Boysen, deputy chief executive and director of the Centre for Health Technology Evaluation at NICE, remarked: "Chronic lymphocytic leukaemia has a debilitating effect on the daily lives of those living with it. As the most common type of leukaemia in England, more targeted treatment options are very much needed and welcomed.
"Acalabrutinib is considered by patient experts who submitted evidence to NICE's independent appraisal committee to be generally well tolerated and could cause fewer side effects than existing NHS treatments.
"Evidence submitted to our independent appraisal committee showed that acalabrutinib is clinically effective in chronic lymphocytic leukaemia and that it will improve the quality of life for those living with this condition. We are therefore very pleased to make this positive recommendation."
A 30-day pack of acalabrutinib capsules costs £5,059. The developer of the drug, AstraZeneca has a confidential commercial arrangement which allows NHS organisations to access the drug at a discount.