Microbiome biotherapeutic shows promise in acute graft-versus-host disease
MaaT013 was safe and generated complete or very good partial responses in a third of patients with steroid-refractory, gastrointestinal-predominant acute graft-versus-host disease.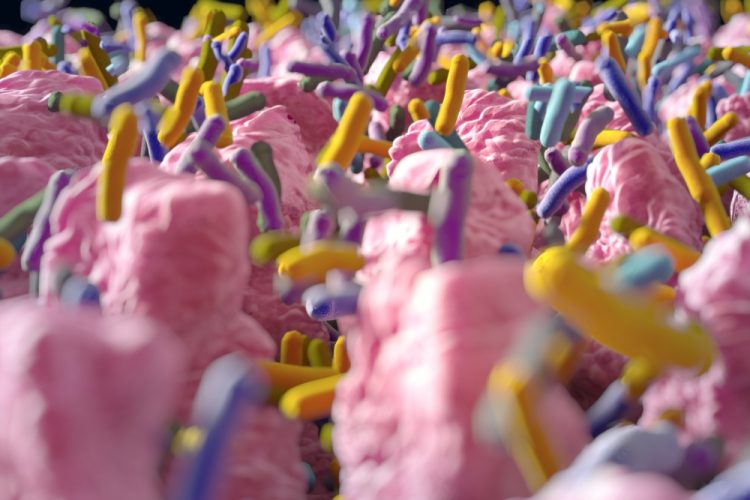 MaaT Pharma has released new data from the Phase II trial evaluating MaaT013, a full-ecosystem microbiome biotherapeutic, in a high-risk patient population with grade III-IV steroid-refractory, gastrointestinal-predominant acute graft-versus-host disease (SR-GI-aGvHD).
MaaT013 aims to restore the symbiotic relationship between the patient's gut microbiome and their immune system to correct the responsiveness and tolerance of immune functions and thus reduce steroid-resistant, gastrointestinal-predominant aGvHD. MaaT013 has been granted Orphan Drug Designation by the US Food and Drug Administration (FDA) and the European Medicines Agency (EMA).
The Phase II HERACLES trial (NCT03359980) met its primary endpoint of clinical efficacy, demonstrating a combined 33.3 percent complete response rate (CR) or very good partial response rate (VGPR) at day 28. Additionally, the overall response rate (ORR) was 38.1 percent at day 28 MaaT013 also showed an acceptable safety profile.
The multi-centre, single-arm, open-label study enrolled patients with grade III-IV GI-predominant aGvHD after allogeneic- hematopoietic stem cell transplantation (HSCT) who failed first-line treatment of high-dose corticosteroids. A total of 24 patients, including 21 in the per-protocol analysis, received between one and three doses of MaaT013. The treatment response was evaluated seven days after each administration and on day 28 after the first dose. Patient follow-up was performed at three and six months with a final follow-up at 12 months after study inclusion.
Dr John Weinberg, Chief Medical Officer at MaaT Pharma, commented: "Acute GvHD is a devastating disease and treatment is often limited to suppressing the patient's immune system. The therapeutic effect of our lead candidate MaaT013, especially in such a high-risk patient population, is very encouraging. It further validates our approach of restoring the microbial ecosystem to normalise the immune response. The HERACLES trial data, as well as the early access program results obtained in a larger and more diverse subpopulation of patients, demonstrate the real-life benefit MaaT013 can provide to these patients. We look forward to sharing additional data from the HERACLES trial in a peer-reviewed format and to generating further clinical evidence to bring MaaT013 to GI-aGvHD patients worldwide."
The overall safety profile of MaaT013 continued to be good, in the context of heavily pre-treated and immunocompromised patients with steroid-resistant aGvHD, with no increase in infectious disorders observed.
Professor Dr Mohamad Mohty, international coordinator of the HERACLES trial, Professor of Haematology at Sorbonne University and Head of the Haematology and Cellular Therapy Department at the Saint Antoine Hospital in Paris, France, added: "Patients that develop acute GvHD face mortality rates of up to 80 percent and a compromised microbial ecosystem has been shown to impact survival outcomes. The results from MaaT Pharma's Phase II study clearly indicate that the microbiome ecosystem therapy MaaT013 has a beneficial impact on these patients and that the successful engraftment of the gut microbiome and restoration of its naturally-occurring complex interactive networks is a very promising therapeutic approach in aGvHD."
MaaT Pharma expects to present full data from this study, including a more detailed analysis on both primary and secondary endpoints, in a peer-reviewed format and at upcoming medical conferences.