NICE approves olaparib and bevacizumab for use on the Cancer Drugs Fund
The recommendation will allow more data to be collected about the combination treatment while allowing patients with high-grade epithelial ovarian, fallopian tube or primary peritoneal cancer to access the medication.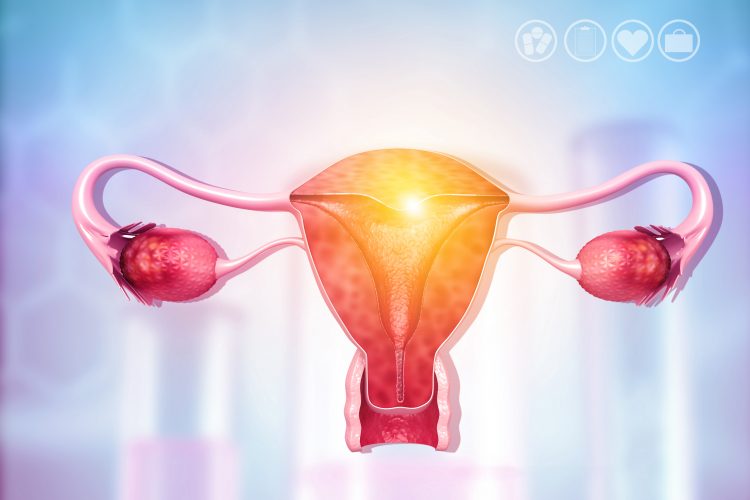 The UK's National Institute for Health and Care Excellence (NICE) has published new draft guidance recommending olaparib (Lynparza, produced by AstraZeneca) used with bevacizumab (Avastin, produced by Roche) be made available on the Cancer Drugs Fund (CDF) for certain patients with advanced, high-grade epithelial ovarian, fallopian tube or primary peritoneal cancer.
The guidance recommends the combination as an option for people whose cancer has had a complete or partial response after first-line treatment with platinum-based chemotherapy and bevacizumab. The cancer must also test positive for homologous recombination deficiency (HRD).
Olaparib is a poly-ADP-ribose polymerase (PARP) inhibitor, which prevents cancerous cells from repairing errors in their DNA, causing them to die. It is taken twice daily as a pill.
According to NICE, the current ovarian cancer treatment pathway in England means that people without a mutation in the BRCA genes have to wait until the cancer recurrs, and therefore they have a poorer prognosis, to gain access to a PARP inhibitor. This new recommendation means that patients with HRD would be eligible for the treatment, regardless of BRCA status. Overall, approximately 1,100 women in England will now be eligible for this treatment.
Clinical trial evidence suggests that olaparib plus bevacizumab increases progression free survival, compared with a placebo plus bevacizumab (37.2 months versus 17.7 months, respectively). However, clinical trial data is unclear on whether the combination treatment increases overall survival. As a result, the cost effectiveness estimates are uncertain so the treatment cannot be recommended for routine use in the NHS.
The committee recognised that olaparib with bevacizumab has the potential to be cost-effective if found to increase survival and therefore recommended it for use on the CDF, which will allow more evidence to be collected to address the uncertainties.
Meindert Boysen, director of the NICE Centre for Health Technology Evaluation, commented: "We recognise how important it is to have treatments that postpone disease progression, as they allow people a better quality of life.
"Olaparib with bevacizumab has shown the potential to improve the lives of hundreds of individuals. We do not yet know whether the benefits on disease progression translate in longer-term outcomes, and we look forward to seeing what the time spent on the CDF will uncover about its benefits for the future."
To implement the recommendation two changes to current practice will be required: clinicians will need to introduce testing for HRD and offer bevacizumab alongside platinum-based chemotherapy as a first-line treatment. Clinical experts confirmed it would be possible to implement these changes and the committee took account of the associated costs and consequences in its decision making.
The draft guidance is available here.