EMA accepts regulatory submission for Takeda's dengue vaccine candidate
The submission is the first in a series that will include dengue-endemic countries, it includes long-term Phase III safety and efficacy data for the TAK-003 vaccine candidate.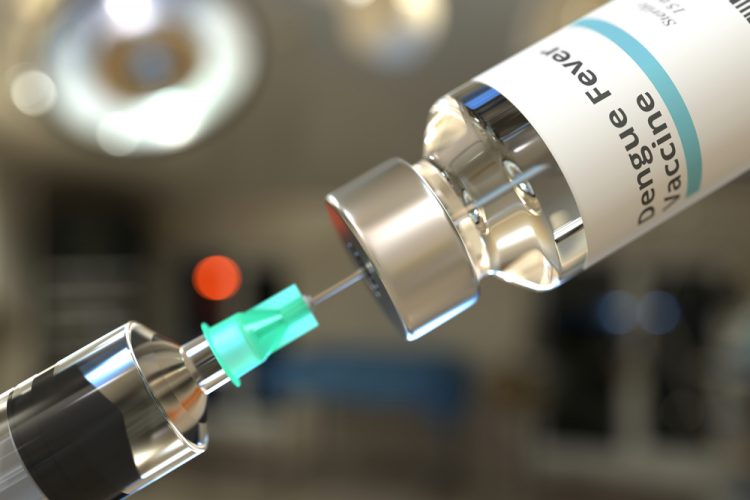 The European Medicines Agency (EMA) has accepted Takeda's filing packages for its dengue vaccine candidate (TAK-003) which is being investigated for the prevention of disease due to any dengue virus serotype in individuals ages four to 60.
The company stated it also intends to submit regulatory filings in several dengue-endemic countries, including Argentina, Brazil, Colombia, Indonesia, Malaysia, Mexico, Singapore, Sri Lanka and Thailand during 2021.
"Submission of regulatory filings for our dengue vaccine candidate, TAK-003, marks an important development for people who are living in or traveling to communities burdened by the threat of dengue," commented Derek Wallace, Vice President, Dengue Global Program Leader at Takeda. "Dengue outbreaks, which result in half a million hospitalisations globally each year, can overwhelm communities and governments because of the broad impact on the health care system. With limited options to prevent the disease, there is a pressing need for widely available dengue vaccines. Takeda is committed to working with regulatory authorities and recommending bodies to support evaluation of our submissions and achieve access for TAK-003."
Takeda revealed that it is participating in the EMA's first-ever parallel assessment of a medicinal product for use in the EU and through the EU-Medicines for all (EU-M4all, previously Article 58) procedure for countries outside of the EU. The company is also seeking approval of TAK-003 in dengue-endemic countries that are not participating in the EU-M4all procedure.
The regulatory submissions for TAK-003 include long-term safety and efficacy data through 36 months from the ongoing Phase III Tetravalent Immunization against Dengue Efficacy Study (TIDES) trial.
The double-blind, randomised, placebo-controlled trial is evaluating the safety and efficacy of two doses of TAK-003 in the prevention of laboratory-confirmed symptomatic dengue fever of any severity and due to any of the four dengue virus serotypes in children and adolescents. TAK-003 is a tetravalent dengue vaccine candidate based on a live-attenuated dengue serotype 2 virus, which provides the genetic backbone for all four vaccine viruses.
To date it has enrolled over 20,000 healthy children and adolescents ages four to 16 years living in dengue-endemic areas in Latin America (Brazil, Colombia, Panama, the Dominican Republic and Nicaragua) and Asia (Philippines, Thailand and Sri Lanka). Study participants were randomly assigned to receive either TAK-003 0.5mL or placebo by subcutaneous injection on day one and day 90.
The study is comprised of five parts: part 1 and the primary endpoint analysis evaluated vaccine efficacy (VE) and safety through 15 months after the first dose (12 months after the second dose). Part 2 continued for an additional six months to complete the assessment of the secondary endpoints of VE by serotype, baseline serostatus and disease severity, including VE against hospitalised dengue. Part 3 is evaluating VE and long-term safety by following participants for an additional two and a half to three years. Part 4 will evaluate safety for 13 months following booster vaccination and part 5 will evaluate long-term safety for one year after completion of part 4.
Takeda stated that it intends to present and publish details of the 36-month data at a scientific meeting and in a peer-reviewed journal during. The company added that it also plans to submit regulatory filings in the US, followed by additional countries in Asia and Latin America.
About Dengue
Dengue is the fastest spreading mosquito-borne viral disease and was one of the World Health Organizations (WHO)'s top 10 threats to global health in 2019. It is caused by any of the four dengue virus serotypes and primarily spread by Aedes aegypti mosquitoes. Recovery from infection by one serotype has been shown to provide lifelong immunity against only that serotype and as a result, later exposure to any of the remaining serotypes is associated with an increased risk of severe disease.
Dengue is pandemic prone and outbreaks are observed in tropical and sub-tropical areas. There have also recently been outbreaks in parts of the continental US and Europe. Approximately half of the world now lives under the threat of dengue, which is estimated to cause 390 million infections and around 20,000 deaths globally each year.