Lenzilumab™ significantly improves survival in hospitalised COVID-19 patients
In a Phase III trial, adding Lenzilumab™ to steroid and remdesivir regimens improved the likelihood of survival without need for mechanical ventilation by 54 percent.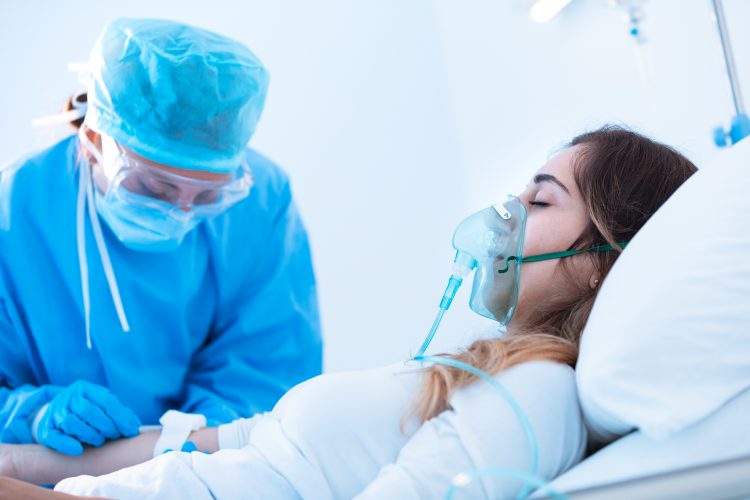 Humanigen Inc. has reported that, when combined with other therapies, Lenzilumab™ significantly improved the relative likelihood of survival without the need for invasive mechanical ventilation (IMV) in hospitalised hypoxic COVID-19 patients.
The randomised, double-blind, placebo-controlled, multi-centre Phase III trial evaluated the safety and efficacy of the company's lead candidate for treating cytokine storms, lenzilumab, in combination with other therapies as a treatment for patients hospitalised with COVID-19. Approximately 88 percent of patients received dexamethasone or other steroids, 62 percent received remdesivir and 57 percent received both, balanced across both the lenzilumab and placebo arms of the study.
The investigators reported that lenzilumab significantly improved patient outcomes and that the trial met its primary endpoint of ventilator-free survival through day 28 following treatment. The company revealed that the Kaplan-Meier estimate for IMV and/or death was 15.6 percent in the lenzilumab arm versus 22.1 percent in the placebo arm, representing a 54 percent improvement in the relative likelihood of survival without the need for IMV.
"The results from our Phase III clinical trial with lenzilumab treatment were associated with better outcomes in hospitalised hypoxic COVID-19 patients who had not yet progressed to the point of requiring IMV," stated Dr Cameron Durrant, Chief Executive Officer of Humanigen. "Additionally, the trial incorporated a diverse population with various comorbidities, most commonly a body mass index above 30, which is representative of a real-world, high-risk population. Our next step is to submit an application for Emergency Use Authorization (EUA) to the US Food and Drug Administration (FDA) as soon as possible. We are also sharing these results with US governmental agencies and other authorities worldwide."
Although the study was not powered to demonstrate a difference in mortality, a favourable trend in mortality was observed: 9.6 percent in the lenzilumab arm compared with 13.9 percent in the placebo arm.
In this study, lenzilumab appeared to be safe and well-tolerated; no new serious adverse events (SAEs) were identified and none were attributed to lenzilumab.
"The data strongly suggest that lenzilumab improved outcomes for hospitalised patients with COVID-19 pneumonia," remarked Dr Zelalem Temesgen, Professor of Medicine at Mayo Clinic and Principal Investigator of the Phase III trial. "The dosing regimen used in this study was specifically designed for hospitalised patients with COVID-19 pneumonia as a potential foundational therapy. Lenzilumab could make the difference between going on a ventilator, which reduces one's chance of survival, and leaving the hospital alive."
About the lenzilumab trial
The Phase III study enrolled 520 patients in 29 sites in the US and Brazil who were at least 18 years of age; experienced blood oxygen saturation (SpO2) of less than or equal to 94 percent; or required low-flow supplemental oxygen, high-flow oxygen support or non-invasive positive pressure ventilation (NIPPV); and were hospitalised but did not require IMV. Following enrollment, subjects were randomised to receive three infusions of either lenzilumab or placebo, each infusion separated by eight hours over a 24-hour period with other treatments.
The primary endpoint was the difference between lenzilumab treatment and placebo treatment in ventilator-free survival through 28 days following treatment. Key secondary endpoints (also measured through 28 days) included ventilator-free days, duration of intensive care unit (ICU) stay, incidence of IMV, extracorporeal membrane oxygenation (ECMO) and/or death, time to death, all-cause mortality and time to recovery. Results of the trial are planned to be submitted for potential publication in a peer-reviewed journal.