ISPE announces its manufacturing Facility of the Year Awards winners
The awardees, including Takeda, Janssen and Gilead, are recognised for their state-of-the-art facility design, construction and operation projects.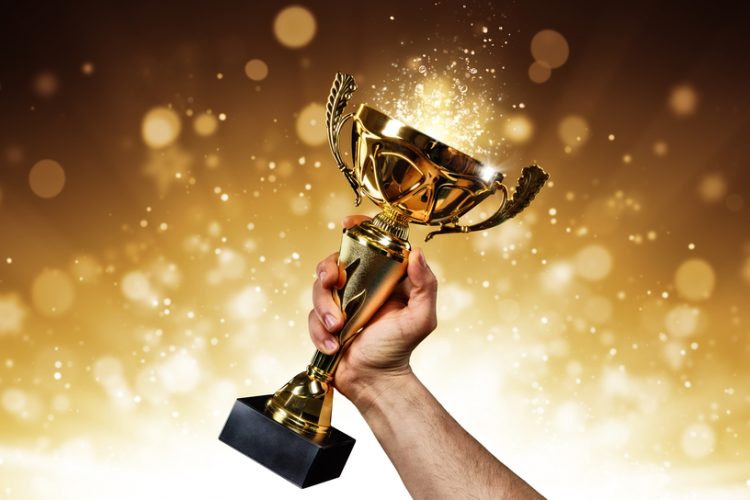 The International Society for Pharmaceutical Engineering (ISPE) has announced 2021's Facility of the Year Awards (FOYA) winners. The award programme, established in 2004, recognises state-of-the-art facility design, construction and operation projects utilising innovative technologies to improve the quality of products, reduce the cost of producing high-quality medicines and demonstrate advances in project delivery.
Categories and awardees
Facility Integration – Takeda Pharmaceuticals International AG for its NINLARO® The Grange Castle Factory P2 Facility in Grange Castle, Ireland. The facility includes drug substance manufacture, drug product blistering and secondary packaging, QA testing and QC operations in one dedicated building. It was designed to keep things small, simple, safe and integrated. According to IPSE, "the project exemplifies how application of good design practices and superior conceptual planning leads to excellent integration of facility and process, yielding efficient, safe, and excellent processing outcomes."
Operational Excellence – ElevateBio for its ElevateBio BaseCamp in Waltham, Massachusetts, US. The facility was designed to tackle some of the obstacles that prevent cell and gene therapies from rapidly being available to patients. IPSE stated: "By embracing a business model that provides flexible capacity, high throughput and process expertise while optimising efficacy and safety, BaseCamp establishes itself as a next generation model for rapid therapy development and launch."
Process Intelligence and Innovation – Takeda Pharmaceuticals International AG for its F36 New Solid Pharmaceutical Production Building in Hikari, Japan. According to IPSE, the strategic use of digital and automated systems in the design solution has produced a state-of-the-art packaging facility with increased safety, quality and overall efficiency: "The outcome provides a "first time right" packaging operation, significantly reducing potential human errors and the likelihood of product mix-ups between batches."
Project Execution – Janssen Sciences Ireland for its BioCork2 – Large Scale Fed Batch Facility in Ringaskiddy, Ireland. The BioCork2 Project was initiated to add new drug substance fed batch capacity at 15,000L scale when Janssen embarked on expanding its biologics manufacturing facilities. According to IPSE, with the assistance of its designer, Project Management Group (PMG), and builder, John Sisk & Sons, the team constructed a 200,000 square foot facility on time and within budget with a strong safety performance record.
Social Impact – Government Pharmaceutical Organization (GPO) because of its Thailand Self Sufficient for Pandemic Vaccines; Influenza and COVID-19 project in Saraburi Province, Thailand. Attempting to adopt a zero-waste concept, solid waste from eggs used in production is recycled – decontaminated, dehydrated and ground – and used as fertiliser or in cement blocks. The plant also uses roof-top solar panels to provide 800 kilowatts of power, which the team hopes to increase to 1,200 kilowatts, making the plant self-sufficient in terms of the use of electricity.
Special Recognition Awards for Operational Agility: COVID-19 Impact – Gilead Sciences Inc and Grand River Aseptic Manufacturing (GRAM).
Gilead got the recognition for its Center for Innovative Drug Research (CIDR) in Foster City, US, which were key in bringing forward remdesivir – the first therapy approved to counter COVID-19. The facility was designed with overarching interconnectivity between laboratories as a key principle, allowing the company to expedite the development of promising treatments without compromising other pipeline projects.
GRAM was recognised for its Large-Scale Fill-Finish Facility in Grand Rapids, US. According to IPSE, the facility stood out for the agility and responsiveness demonstrated in becoming available to support supply needs.
Honourable mentions included Biocon Biologics Limited (India), Locus Biosciences (US) and Raymond G. Perelman Center for Cellular and Molecular Therapeutics (US).
Thomas Hartman, President and Chief Executive Officer of ISPE, commented: "Now more than ever, it is important to spotlight the dedication of companies like the 2021 FOYA Category Winners who are at the forefront of setting the leadership example for the design, construction and project execution of pharmaceutical facilities incorporating unique approaches to innovation, operability, flexibility and key principles regarding social impact. These factors accelerate the industry's interests to bring the next generation of transformational medicines to patients worldwide. COVID-19 has certainly presented significant challenges to the pharmaceutical industry and the innovations of these dedicated companies has a direct impact in shaping global expectations for the manufacture of effective and safe medicines."
The 2021 FOYA Category Winners will be formally recognised at the ISPE Facility of the Year Awards Banquet, held in conjunction with the 2021 ISPE Annual Meeting & Expo taking place between the 1 and 3 November 2021.