MDMA-assisted therapy successful in PTSD patients
Three sessions of MDMA-assisted talk therapy resulted in significant symptom reductions for 88 percent of patients with severe, chronic post-traumatic stress disorder (PTSD).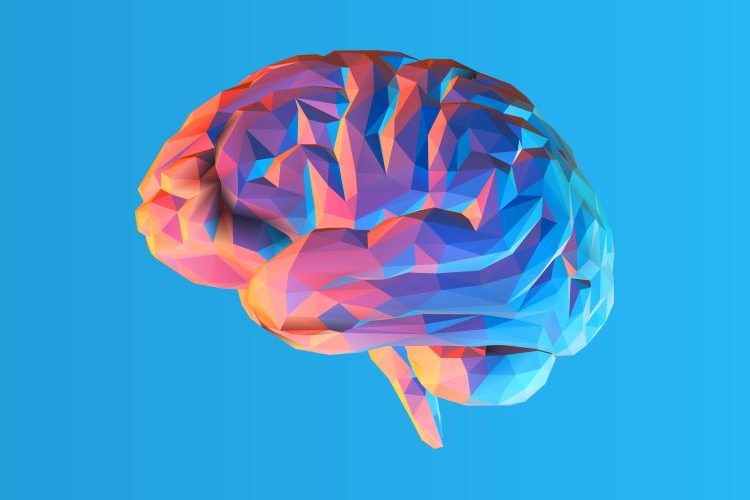 In the first Phase III trial of any psychedelic-assisted therapy, participants who received MDMA-assisted therapy reported a significant reduction in post-traumatic stress disorder (PTSD) symptoms compared to those who received placebo with therapy. Additionally, more than two thirds of the MDMA recipients, compared to 32 percent of placebo patients, no longer qualified for a PTSD diagnosis after three treatment sessions.
The randomised, blinded, Phase III trial, treated 90 patients with severe, chronic PTSD. Participants were randomised to receive three sessions of either 3,4-methylenedioxymethamphetamine (MDMA, 46 patients) or placebo (44 patients) with identical talk therapy. The primary efficacy endpoint was based on the change from baseline in an independently assessed clinical interview of PTSD severity after 18 weeks. The assessors also measured average change in functional impairment in work/school, social, and family life. The Multidisciplinary Association of Psychedelic Studies (MAPS) sponsored the trial and it was conducted by its wholly owned subsidiary, MAPS Public Benefit Corporation (MAPS PBC).
Among the participants in the MDMA-assisted therapy group, 67 percent no longer qualified for PTSD diagnosis after three MDMA-assisted therapy sessions and 88 percent of participants experienced a clinically significant reduction in symptoms. By comparison, 32 percent of those in the placebo group no longer qualified for PTSD diagnosis at the two-month follow-up and 60 percent experienced a clinically significant reduction in symptoms.
The investigators observed no serious safety or tolerability issues in the MDMA group. Additionally, they reported that MDMA did not increase the risk of suicidal thoughts or behaviours, nor did it increase cardiovascular risk or abuse potential, relative to therapy with placebo. As expected from previous clinical trials, temporary increases in blood pressure and pulse were observed during MDMA sessions; adverse events such as muscle tightness, decreased appetite, nausea, sweating and feeling cold were transient. 
Lead author of the paper, Dr Jennifer Mitchell, Deputy Associate Chief of Staff for Research and Development at the San Francisco VA Medical Center and Associate Professor in the Departments of Neurology and Psychiatry at the University of California San Francisco, US, calls attention to the results for those with the dissociative subtype of PTSD, with depression, or who reported a history of alcohol or substance use: "People with the most difficult-to-treat diagnoses, often considered intractable, respond just as well to this novel treatment as other study participants. In fact, participants diagnosed with the dissociative subtype of PTSD experienced a greater reduction in symptoms than those without the dissociative subtype."
Mitchell added that MDMA serves as a catalyst to therapy: "MDMA is an experiential therapeutic and therefore necessitates the appropriate set and setting to truly guide change and recovery. While many forms of PTSD therapy involve recalling previous trauma, the unique ability of MDMA to raise compassion and understanding while tamping down fear is likely what enables it to be so effective."
Listed as a Schedule I drug, in the US, MDMA presently is currently defined as having "no medical benefit" and, therefore, is not currently accessible as a potential treatment for PTSD or other conditions except as administered in clinical trials. "As a result of this study and through the persistent and consistent application of scientific rigor, we have demonstrated that MDMA-assisted therapy is likely to provide relief for people diagnosed with PTSD," noted MAPS Executive Director, Dr Rick Doblin. "Far from having no medical benefit, MDMA, when combined with talk therapy in this protocol, has the potential to catalyse the therapeutic process and generate positive mental health outcomes." 
A second Phase III clinical trial is currently enrolling participants. Prior to the anticipated approval of MDMA-assisted therapy for PTSD in 2023, the US Food and Drug Administration (FDA) has granted permission for an expanded access program in which 50 patients can receive the treatment. MAPS plans to conduct additional studies to explore the potential of the treatment for other mental health conditions and with other treatment protocols, including group therapy and cognitive-behavioral conjoint therapy for couples. Additionally, MAPS is funding a holistic plan to create more pathways to access MDMA-assisted therapy.
The study was published in Nature Medicine.