Trial to assess antimicrobial nasal spray in treating mild COVID-19
The study will assess whether APR-AOS2020 can reduce the viral load of recently infected COVID-19 patients with mild symptoms.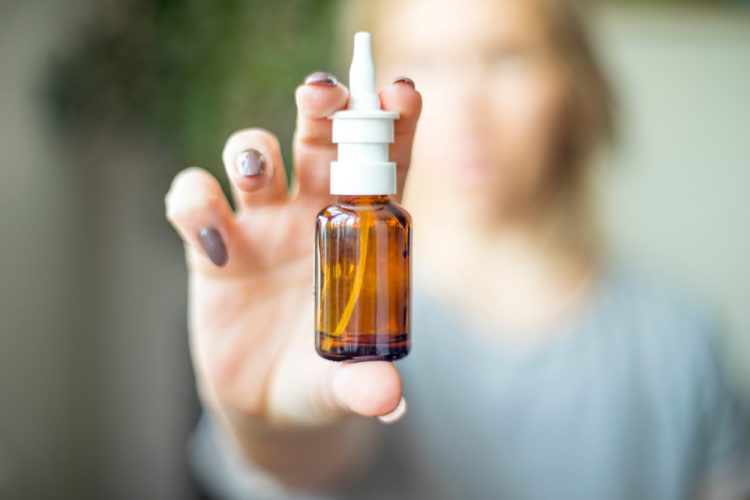 Investigators have initiated a study to evaluate the efficacy of APR-AOS2020, a novel nasal spray, in the treatment of COVID-19 patients showing mild symptoms.
The study, co-ordinated by lead investigator Professor Giancarlo Icardi, will enrol 57 COVID-19 patients at the Hygiene Unit of IRCCS Policlinico San Martino Hospital in Genoa, Italy. The trial will asses the efficacy and safety of the spray product in reducing viral load in the upper respiratory airways in recently infected individuals. According to APR Applied Pharma Research, who developed APR- AOS2020, when the results are available, they could be the staring point for using the therapeutic in the prevention of more severe symptoms, as well as reducing the risk of infection and spread of virus.
APR-AOS2020's active substance is hypochlorous acid (HClO), a reactive oxygen species naturally produced by neutrophils in the human immune system to fight infection. The nasal spray was designed using APR's Tehclo™ nanotechnology delivery platform, which entraps HClO in an aqueous solution, enabling it to be inhaled. The delivery system also purifies and stabilises the natural substance. According to APR, APR-AOS2020 is designed to cleanse the nasal passages, with HClO destroying viruses (such as SARS-CoV-2, the coronavirus that causes COVID-19) and bacteria without irritating nasal and throat mucosa.
In vitro testing conducted by the Institute for Antiviral Research of Utah State University, US, supports this mechanism of action and ability to quickly eliminate viruses and bacteria. Additionally, human clinical studies and in vitro and in vivo safety tests have shown that APR-AOS2020 has a very good safety profile on various human tissues with a cytotoxicity index up to 20 times lower than other marketed antimicrobial solutions.
"Based on these encouraging data, we have designed a pivotal, monocentric, randomised, controlled clinical study to assess whether the spray solution, used to irrigate, hydrate and cleanse nasal mucosa for three or five times a day at regular intervals, is safe and effective in patients positive to SARS-CoV-2 with mild symptoms, in addition to the standard therapies, to reduce the nasal viral load," stated Professor Icardi, Director of the Hygiene Unit of the IRCCS Policlinico San Martino Hospital in Genoa.
He continued: "Reducing the viral load in the nose, thanks to either the mechanical cleansing mechanism combined with the antimicrobial efficacy of the HClO, could prevent the insurgence of more severe symptoms and improve the course of the disease in its initial phase, reducing also the risk of spreading the infections to other individuals. If SARS-CoV-2 viral load in the upper respiratory airways is lower, it is likely that the probability of the virus to enter the lower airways damaging lungs is reduced. The nasal spray, when used in the initial phase of infection or after exposure to risk of infection, could reduce the probability of becoming infected, the worsening of symptoms and the spread of the infection to other individuals."