Anti-PD-L1 monoclonal antibody shows promise in lung cancer patients
In a Phase III trial sugemalimab meaningfully improved progression free survival in patients with stage III non-small cell lung cancer (NSCLC).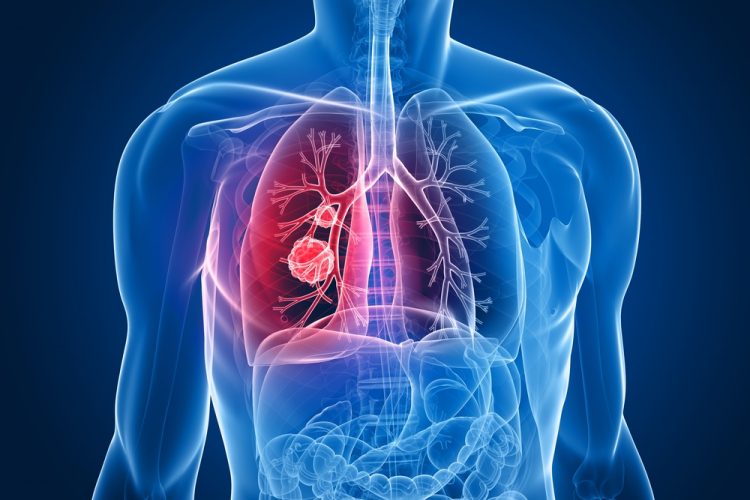 Results from a registrational clinical trial of the anti-PD-L1 monoclonal antibody sugemalimab in Chinese patients with stage III non-small cell lung cancer (NSCLC) met its primary endpoint of statistically significantly and clinically meaningfully improving progression free survival at a planned interim analysis.
The GEMSTONE-301 study (NCT03728556) is a multi-centre, randomised, double-blind Phase III clinical trial, designed to evaluate the efficacy and safety of sugemalimab as consolidation therapy in patients with locally advanced/unresectable stage III NSCLC without disease progression after concurrent or sequential chemoradiotherapy. It enrolled 381 participants. The trial's primary endpoint was PFS as assessed by Blinded Independent Central Review (BICR) according to RECIST v1.1; the secondary endpoints included overall survival (OS), PFS as assessed by investigators and safety profile. Sugemalimab an investigational anti-PD-L1 monoclonal antibody.
In the trial sugemalimab as a consolidation therapy brought statistically significant and clinically meaningful improvement in both the BICR assessed and investigator assessed PFS. Sugemalimab was found to be well-tolerated with no new safety signals. Additionally, subgroup analyses demonstrated that sugemalimab was associated with clinical benefit regardless of whether patients received concurrent or sequential chemoradiotherapy prior to sugemalimab.
"Lung cancer is the leading cause of cancer-related mortality globally. There are currently few effective therapies for patients with stage III NSCLC whose disease did not progress after sequential chemoradiotherapy," said Professor Yi-long Wu of Guangdong Provincial People's Hospital, the Leading Principal Investigator on the GEMSTONE-301 study. "The successful results from the study indicate that sugemalimab will meet the urgent treatment needs of these patients."
These results are in addition to GEMSTONE-302 (NCT03789604) results released in August 2020. This trial assessed sugemalimab combined with chemotherapy as the first-line treatment in naïve patients with stage IV non-small cell lung cancer (NSCLC) versus placebo combined with chemotherapy. The primary endpoint of the study was investigator-assessed PFS. Secondary endpoints included overall survival, BICR-assessed PFS and safety.
This trial met its primary endpoint, prolonging PFS and reducing the risk of disease progression or death by 50 percent. Subgroup analysis showed clinical benefit in patients with squamous versus non-squamous NSCL, and in patients with PD-L1 expression of one percent or more versus PD-L1 expression of less than one percent.
In November 2020, the National Medical Product Administration of China (NMPA) accepted the New Drug Application for sugemalimab combined with chemotherapy for the first-line treatment of advanced squamous and non-squamous non-small cell lung cancer patients.
On the basis of the new results, the drug's developer CStone Pharmaceuticals plans to submit an NDA to the NMPA for sugemalimab in stage III NSCLC and will work with EQRx to hold regulatory discussions on the indications of stage III and stage IV NSCLC with regulators in multiple countries, including the US Food and Drug Administration (FDA).
"Currently, there has not been an approved PD-1 or PD-L1 monoclonal antibody for treating patients in stage III NSCLC who have not developed disease progression after sequential chemoradiotherapy," said Dr Jason Yang, Chief Medical Officer of CStone. "The GEMSTONE-301 is the first-in-class clinical study design that enrolled patients with either concurrent or sequential chemoradiotherapy to better reflect real-world clinical practice and cover a broader population. CStone is committed to providing treatment options to address the unmet medical needs. The GEMSTONE-301 study will advance the use of multidisciplinary treatment approaches in China to improve the quality of the diagnosis and treatment of stage III NSCLC. We will continue to explore the potential of sugemalimab in registrational clinical trials for patients with hematologic malignancies and advanced gastric and oesophageal cancers."