Cosentyx® reduces risk of juvenile idiopathic arthritis flares by 72 percent
Data from the Phase III JUNIPERA trial shows more patients with juvenile idiopathic arthritis achieved and maintained improvements in joint symptoms with Cosentyx® (secukinumab).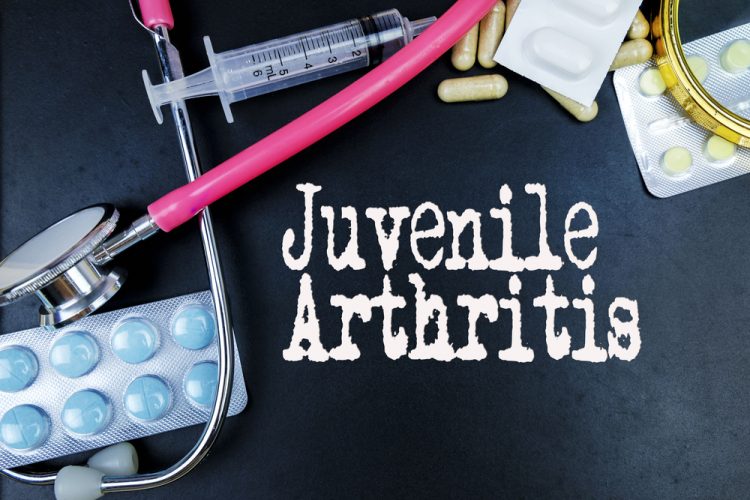 New Phase III data shows Novartis' Cosentyx® (secukinumab) significantly delayed time to flare compared to placebo in paediatric patients with juvenile psoriatic arthritis (JPsA) and enthesitis-related arthritis (ERA) – two subtypes of juvenile idiopathic arthritis (JIA). The data will be presented as a late-breaker at the EULAR 2021 Annual European Congress of Rheumatology (Abstract #LB0004).
"Both JPsA and ERA are progressive, chronic, debilitating diseases with limited treatment options. JIA can impact the daily lives of children and teenagers, with over 30 percent of children with JIA finding it difficult to attend school due to their condition, and many children still having active disease as adults," explained Dr Hermine Brunner, the lead investigator of the JUNIPERA study, Cincinnati Children's Hospital Medical Center, US. "The JUNIPERA data are encouraging and pave the way for an effective treatment option that delays the worsening of symptoms leading to improvement in quality of life for these children."
The Phase III JUNIPERA trial is a two-year, three-part, double-blind, placebo-controlled, randomised-withdrawal study investigating the efficacy and safety of secukinumab in 86 children and adolescents (aged two to 17 years) with a confirmed diagnosis of JPsA or ERA according to the International League of Associations for Rheumatology classification criteria. Patients were given open-label secukinumab 75mg or 150mg (prefilled syringe at doses of 75mg in patients <50kg and 150mg in patients ≥50kg) up until Week 12. In this treatment period 1, patients achieving at least JIA ACR 30 response then progressed onto treatment period 2. In treatment period 2, patients were allocated to one of two arms: secukinumab 75mg/150mg (depending on bodyweight) or placebo and responses observed up until Week 104.
The primary endpoint of the study was time to flare in the treatment period 2 (Week 12 to Week 104). Secondary endpoints in treatment period 1 (up to Week 12) included evaluation of JIA ACR 30/50/70/90/100 responses and each JIA ACR core component, change from baseline of the Juvenile Arthritis Disease Activity Score (JADAS),and total enthesitis and dactylitis count. Additional secondary endpoints during treatment period 2 from Week 12 to Week 104 included: effect of withdrawing secukinumab treatment with respect to JIA ACR 30/50/70/90/100 response and inactive disease; secukinumab serum concentration; safety/tolerability and immunogenicity of secukinumab.
Across the two disease groups, in treatment period 2 it was found that continued treatment with secukinumab resulted in a 72 percent reduction in risk of flare, compared to placebo – there were 21 flares in the placebo group and 10 in the secukinumab arm. In treatment period 1 90 percent had achieved a 30 percent improvement in joint symptoms with secukinumab treatment (JIA ACR 30 response). At 104 weeks, 90 percent of the secukinumab group had achieved a 30 percent improvement in joint symptoms, compared to 60 percent in the placebo group. Additionally, 80 percent of the secukinumab group had achieved a 50 percent improvement in joint symptoms (JIA ACR 50 response) and 70 percent had achieved a 70 percent improvement (JIA ACR 70 response), compared to 60 and 40 percent of placebo patients, respectively.
Secukinumab demonstrated a favourable safety profile with no new safety signals reported in paediatric patients (age 2 to 17 years) with two years of treatment.
An extension study of secukinumab to evaluate the long-term efficacy, safety and tolerability up to four years in patients with JPsA and ERA is currently ongoing.
Cosentyx is the first and only fully human biologic that directly inhibits interleukin-17A (IL-17A), a cytokine involved in the inflammation and development of PsA, psoriasis and axial spondyloarthritis (axSpA).
Regulatory submissions in Europe and the US are anticipated in the coming weeks. In August 2020, Cosentyx received EU approval as a first-line systemic treatment for paediatric psoriasis and recently received US approval for the same indication.
The US Food and Drug (FDA) approval was based on data from two studies evaluating the use of Cosentyx in children aged six to <18 years with plaque psoriasis:
The first evaluated efficacy and safety. It was a 52-week (236 weeks total), randomised, double-blind, placebo- and active-controlled study which included 162 children six years of age and older with severe plaque psoriasis. The data showed Cosentyx reduced psoriasis severity at Week 12 compared with placebo as demonstrated by the following efficacy results by baseline weight strata for the approved doses (75mg for <50kg and 150mg for ≥50kg): Psoriasis Area Severity Index (PASI) 75 response 55 percent 75mg versus 10 percent placebo), 86 percent 150mg versus 19 percent placebo, 70 percent total Cosentyx versus 15 percent total placebo; and Investigator's Global Assessment modified 2011 (IGA) "clear" or "almost clear" skin response – 32 percent 75mg versus five percent placebo, 81 percent 150 mg versus five percent placebo, 56 percent total Cosentyx versus five percent total placebo.
The second Phase III study was a randomised open-label, 208-week trial of 84 subjects six years of age and older with moderate to severe plaque psoriasis.