Pharmacovigilance Risk Assessment Committee meeting highlights, June 2021
The European Medicines Agency (EMA)'s drug safety committee (PRAC) concluded three safety signal reviews, two for COVID-19 interventions, at its June meeting.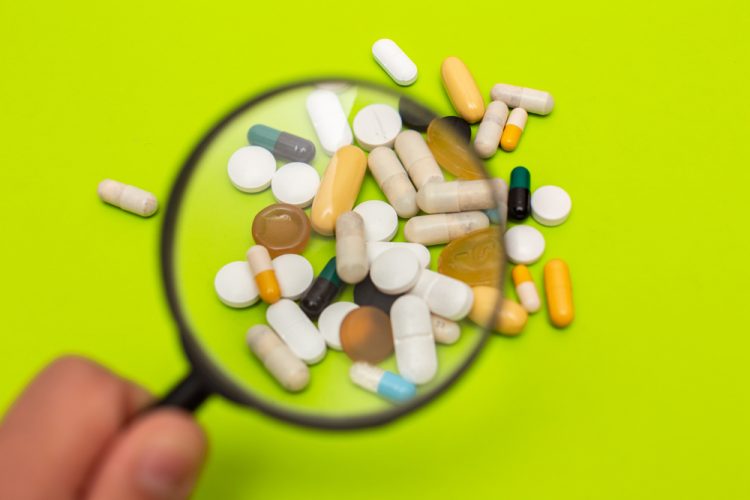 Concluded review of capillary leak syndrome with Vaxzevria
The European Medicines Agency (EMA)'s Pharmacovigilance Risk Assessment Committee (PRAC) concluded that people who have previously had capillary leak syndrome must not be vaccinated with Vaxzevria (formerly COVID-19 Vaccine AstraZeneca). The committee also concluded that capillary leak syndrome should be added to the product information as a new side effect of the vaccine, together with a warning to raise awareness among healthcare professionals and patients of this risk.
Capillary leak syndrome is a very rare, serious condition that causes fluid leakage from small blood vessels (capillaries), resulting in swelling (mainly in the arms and legs), low blood pressure, thickening of the blood and low blood levels of albumin.
In making the decision, the committee carried out an in-depth review of six cases of capillary leak syndrome in people who had received Vaxzevria (there were a total of 14 reports but only six had sufficient information for further assessment and were considered to be cases of capillary leak syndrome). Most of the cases occurred in women within four days of vaccination. Three of those affected had a history of capillary leak syndrome and one subsequently died. As of 27 May 2021, more than 78 million doses of Vaxzevria had been administered in the European Union (EU)/European Economic Area (EEA) and the UK.
The PRAC will continue to monitor for cases of the condition and will take any further actions necessary.
Conclusion of sinus bradycardia review with Veklury
The committee has recommended a change to the product information for Veklury (remdesivir) to include sinus bradycardia (slower than usual heart rhythm) as an adverse reaction of unknown frequency for this medicine.
Veklury is an antiviral medicine used to treat COVID-19 in adults and adolescents (from 12 years of age and weighing at least 40 kilograms) with pneumonia requiring supplemental oxygen.
The committee reviewed all the available data on rare reported cases of bradycardia in patients who received Veklury as well as data from clinical trials and the scientific literature. It concluded that a causal relationship between the use of the medicine and this adverse event is at least a reasonable possibility and thus recommended a change in the product information to raise awareness among healthcare professionals. The majority of events of sinus bradycardia resolved a few days after the treatment with Veklury was discontinued.
Concluded review of increased risk of major cardiovascular events and cancer with Xeljanz
The PRAC has also recommended that the product information for Xeljanz be updated to include a new recommendation for its use. The committee concluded its review of a safety signal regarding major adverse cardiovascular events and cancer (excluding non-melanoma skin cancer). The evidence is gathered from a recent study (A3921133) on this medicine conducted in patients who were 50 years of age or older with at least one additional cardiovascular risk factor. The PRAC is reminding healthcare professionals to carefully evaluate a patient's individual benefit-risk profile when deciding to prescribe or continue the treatment with Xeljanz.
Xeljanz is used to treat adults with moderate to severe rheumatoid arthritis (inflammation of the joints), psoriatic arthritis (red, scaly patches on the skin with inflammation of the joints) and ulcerative colitis (inflammation and ulcers of the colon and rectum).
Update on ongoing evaluation of myocarditis and pericarditis with COVID-19 vaccines
The PRAC is continuing its assessment of reports of myocarditis (inflammation of the heart muscle) and pericarditis (inflammation of the membrane around the heart) in a small number of people following vaccination with COVID-19 vaccines.
The review began in April, after cases of myocarditis were reported after vaccination with Comirnaty in Israel. Most of these cases were mild and resolved within a few days. They mainly affected males under 30 years of age, with symptoms mostly starting within several days of vaccination with the second dose.
Cases of myocarditis and/or pericarditis were also reported in the EEA following vaccination with all COVID-19 vaccines. As of the end of May 2021, case rates were:
Myocarditis: 122 for Comirnaty, 16 with COVID-19 Vaccine Moderna and 38 for Vaxzevria
Pericarditis: 126 with Comirnaty, 18 for COVID-19 Vaccine Moderna, 47 with Vaxzevria and one for the Janssen COVID-19 Vaccine.
The committee said that further analysis is needed to conclude whether there is a causal relationship with the vaccines. To facilitate this PRAC is requesting additional data from the companies marketing them.
For Comirnaty and COVID-19 Vaccine Moderna, the PRAC is reviewing cases of myocarditis and pericarditis in the context of a safety signal, under an accelerated timetable, with finalisation expected in July.
For Vaxzevria and COVID-19 Vaccine Janssen, the PRAC is reviewing the cases in the context of the vaccines' pandemic summary safety reports.
The exposure in the EEA for each vaccine was around 160 million doses for Comirnaty, 19 million doses for Moderna, 40 million for Vaxzevria and two million for Janssen at the end of May 2021.