Phase III trial to assess pritelivir as a treatment for herpes simplex virus infections
The trial will assess orally administered pritelivir for the treatment of drug resistant mucocutaneous herpes simplex virus (HSV) infections in the immunocompromised.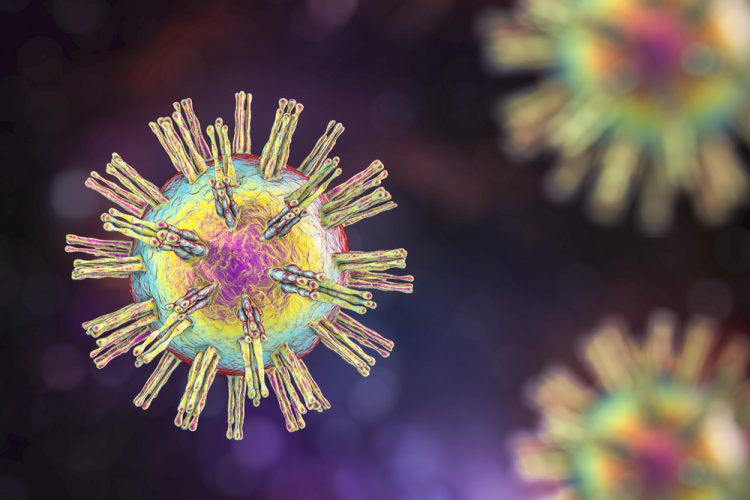 AiCuris Anti-infective Cures AG has begun Phase III development of its lead compound pritelivir, a novel helicase-primase inhibitor, for the treatment of acyclovir-resistant mucocutaneous herpes simplex virus (HSV) infections in immunocompromised patients.
The Phase III development stage was initiated after encouraging Phase II interim results from the Phase II/III trial, PRIOH-1 (NCT03073967). The trial is a multi-centre, randomised, open-label, comparative trial designed to evaluate the efficacy and safety of orally administered pritelivir for HSV infections.
In Phase II, the interim analysis found a clinically relevant difference in terms of healing of cutaneous lesions within 28 days of treatment with pritelivir (93.3 percent), compared to treatment with foscarnet (a virostatic agent which is mainly used for the treatment of HSV infections resistant to other antiviral drugs and the study's comparator drug). Additionally, investigators reported efficacy was also seen in patients who showed resistance or intolerance to foscarnet, as well as being immuno-compromised, and thus had very limited treatment options. Pritelivir was safe and well tolerated, with no patients discontinuing treatment with pritelivir prematurely due to adverse events in the trial.
"We are very excited about the encouraging Phase II trial results, which provide further momentum for our clinical development efforts with pritelivir to address the high unmet medical need of immunocompromised patients with resistant HSV infections lacking a highly efficacious and well tolerated treatment option," stated Dr Holger Zimmermann, Chief Executive Officer of AiCuris. "Current therapies for these patients can lead to severe side effects, including renal failure. These recent results reinforce the potential of pritelivir and its novel mode of action as a well-tolerated, efficacious and convenient oral treatment option that really can make a difference for patients with an urgent need for safer, more effective treatments."
The Phase II portion was conducted at 20 sites in the US. Overall, 22 immunocompromised patients with acyclovir-resistant mucocutaneous HSV infections were randomised (2:1) to receive over a period of up to 28 days either oral pritelivir or intravenously administered foscarnet. In addition, eight immunocompromised patients who had acyclovir-resistant mucocutaneous HSV infections and showed resistance or intolerance to foscarnet, were also treated with pritelivir for up to 28 days.
The Phase III part of the trial will compare lesion healing in a given time frame and is conducted worldwide at up to 70 sites in the US, South America, Europe and China. It is expected to enrol 128 patients. The first clinical sites are already initiated.
About pritelivir
Pritelivir is an innovative, highly active and specific inhibitor of (HSV). Derived from thiazolylamides, a novel chemical class, pritelivir is active against both HSV types that cause labial and genital herpes (HSV-1 and HSV-2) and retains activity against viruses which have become resistant to marketed drugs.
It prevents de novo synthesis of viral DNA through inhibition of the helicase-primase complex, a different mechanism of action from other antiviral agents used for treating HSV infections. Current treatments include nucleoside analogues (famciclovir, the prodrug of penciclovir, and acyclovir and its prodrug valacyclovir) which terminate ongoing DNA chain elongation through inhibition of viral phase DNA polymerase.
In June 2020, AiCuris was granted Breakthrough Therapy Designation by US Food and Drug Administration (FDA) for pritelivir as a treatment of mucocutaneous HSV infections in immunocompromised patients. In December 2020, the "Bundesinstitut für Arzneimittel und Medizinprodukte (BfArM)" acknowledged to initiate a compassionate use programme for pritelivir in Germany. This is part of an early access programme (EAP) in various countries throughout the world.