Microbial air sampler market to value $545mn by 2028
Research suggests the adoption of microbial air samplers to overcome COVID-19, as well as the growth of the pharmaceutical sector will both drive market development.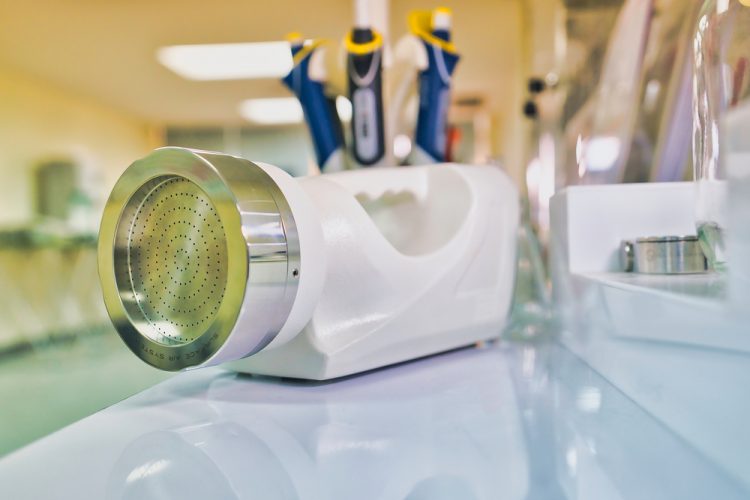 According to a new market research report, the global microbial air sampler market is expected to reach a value of approximately $545.43 million by 2028. The report suggests the 9.5 percent compound annual growth rate driving this increase from $267.33 million in 2020 is in part due to the growing healthcare and pharmaceutical sector in developing countries and also because of efforts to overcome the COVID-19 pandemic.
A microbial air sampler is used to examine the microbiological particles in the air or within a controlled environment. Such devices force air into or onto its collection medium over a specified period, the collected culture is then incubated and is qualitatively and quantitatively analysed for the presence of the micro-organisms in the air.
Common uses of air samplers include in clean rooms in the pharmaceutical industry, in hygienically sensitive production areas and equipment in the food industry and its suppliers, certain research laboratories and in medical environments such as hospitals and clinics, among others.
According to the report, key growth drivers for the microbial air sampler market include their expanding usage in the fight against COVID-19, an increase in the number of product launches of microbial air samplers, strategic investment by the key players in microbial air samplers, growing healthcare and pharmaceutical sector in developing countries and increasing cases of food contamination by microbes. However, restraints on the market in coming years are expected to include the high investment costs for setting up an advanced lab, stringent regulatory framework and maintaining the level of expertise required to use such technologies.
Based on product, the report suggests the portable microbial air sampler segment will dominate desktop devices because of the reduced maintenance cost compared with other equipment, as well as the portability of these devices. By collection technique, impactor air samplers are expected to lead because of their widespread application across various industries. Additionally, the pharmaceutical and biotechnology companies segment is expected to account for the largest percentage of the market by end-user.
The key microbial air sampler market players include Sartorius AG, bioMérieux SA, Microbiology International, Thermo Fisher Scientific Inc, Merck KGaA, Cherwell Laboratories and more.