Are your disinfectant validation protocols fit for purpose?
In a review, Tim Sandle sets out what disinfectant validation studies should assess and why those factors are important when choosing cleanroom disinfectants.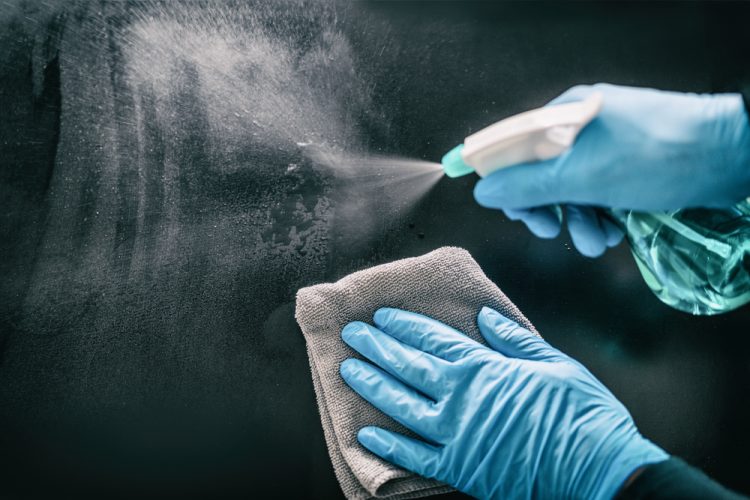 In a new paper, Tim Sandle, Head of Microbiology, Risk Management and Sterility Assurance at Bio Products Laboratory Ltd, outlines the key aspects of disinfectants that should be established during validation studies to meet global standards.
Cleanroom and disinfection programmes are a vital part of maintaining environmental control in the pharmaceutical manufacturing environment. The success of such programmes are dependent on the selection of appropriate disinfectants, capable of inactivating or killing vegetative cells, bacterial and fungal spores. However, disinfectants vary; while some are broad spectrum, others are sporicidal or viricidal, and their efficacy is dependent on a wide variety of factors, from the type of micro-organism to the concentration and contact time of the disinfectant; the method of the disinfectant application and ambient temperature or pH. Thus, disinfectant efficacy testing, where these factors are controlled, is an essential part of building an effective pharma cleanroom environmental control strategy.
According to the paper, published in The European Journal of Parenteral and Pharmaceutical Sciences (EJPPS), selecting a cleanroom disinfectant is complex for many reasons: no single disinfectant is effective against all micro-organisms; there is no standard method for conducting disinfection qualifications studies; and the global disinfectant standards are not "wholly suitable for cleanroom disinfection evaluations".
Sandle stated that, in selecting a disinfectant for use in cleanrooms, microbiologists "must tread along a path divided between scientific properties, practical application and safety considerations." He further emphasised that to make the selection, "disinfectants should be evaluated under simulated-use conditions, integrating the net effects of disinfectant preparation, concentration, application and contact time with different challenge organisms and surface properties".
However, according to Sandle, this is complicated, since there is no standard method outlining step-by-step instructions of how disinfection qualifications studies should be conducted – and the differing global standards are not necessarily suitable for cleanroom disinfection evaluations. Validation studies are broken down into three sections: suspension tests (phase 1 and 2) to evaluate the reduction of a known organism population inoculated directly into a sample of the liquid disinfectant, surface tests (phase 2) that assess a disinfectant's ability to reduce the number of challenge organisms on an inoculated surface, and field trials (phase 3) a final assessment of the environmental monitoring data to validate the approach.
The paper reviewed the Ecolab Validex™ validation study approach (see paper for details), but also noted the key criteria a validation study for disinfectants should establish. According to Sandle, the first two phases are the core disinfectant efficacy tests and should prove that disinfectants:
Are effective against the types of micro-organisms encountered in cleanrooms
Can reduce microbial populations down to a suitably low level
Are compatible with and effective against micro-organisms found on the predominant surfaces used in the cleanroom
Do not leave residues on cleanroom surfaces that would interfere with organism recovery from contact plates
Once the testing has been performed, Sandle said that a report should be generated that must conclude the disinfectant efficacy test outcome in relation to the acceptance criteria. If a disinfectant passes the test, deeming it suitable for use, cleanroom procedures must reflect the practices adopted during the qualification, such as disinfectant concentration, contact time and method of application to surfaces. The disinfectant's final adoption must then be based on a follow-up assessment or field trial, which includes an evaluation of microbial counts and species recovered.
He concluded that by users developing protocols following such recommendations, having disinfectant suppliers recommending the revised criteria and, most importantly, engaging with regulators to present the scientific arguments behind the approach it should be possible to construct a global standard for disinfectant efficacy testing which is applicable to the pharmaceutical sector.
Related organisations
Related people