Third COVID-19 vaccine dose could improve protection in transplant recipients
The results from the first COVID-19 vaccine booster trial in transplant recipients show a third dose is safe and highly immunogenic.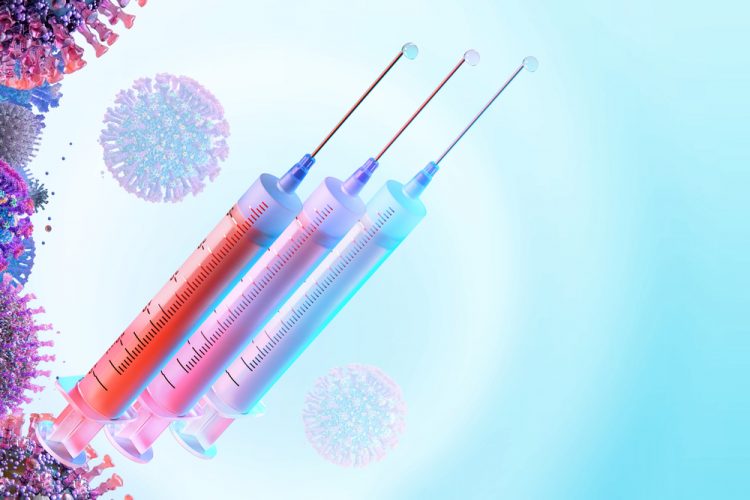 Canadian researchers have shown that a third COVID-19 vaccine dose acting as a booster substantially improves protection in transplant patients.
In a randomised trial of 120 transplant patients who had previously received two doses of Spikevax (previously COVID-19 Vaccine Moderna), half were given a third vaccine dose two months after their second dose. The investigators from the Ajmera Transplant Centre at the University Health Network (UHN) in Canada reported that, at month four, 55 percent (33/60) of booster recipients had an anti–SARS-CoV-2 receptor-binding domain (RBD) antibody level of at least 100 U/ml, the estimated level required to confer 50 percent protective neutralisation, compared to 18 percent of the placebo arm (10/57 patients). SARS-CoV-2 is the virus that causes COVID-19.
Additionally, the investigators observed that after the third dose, 60 percent in the booster group developed neutralising anti-SARS-CoV-2 antibodies versus 25 percent in the placebo group. The booster vaccine was also found to increase SARS-CoV-2–specific T-cell counts: in the Moderna vaccine group these were significantly greater than in the placebo group (432 versus 67 cells per 106 CD4+ T cells).
The booster dose was sound to be well tolerated, with local and systemic events were slightly more common after the vaccine dose than after the dose of placebo, but no grade 3 or 4 events nor cases of acute rejection occurred.
The authors of the study did caution however that the trial had short follow-up and was not powered to detect differences in clinical outcomes, among other limitations.
"We knew from previous studies, that two doses were not enough to produce a good immune response against COVID-19 in transplant patients," said Dr Deepali Kumar, Director of Transplant Infectious Diseases, UHN and joint-Senior Author of the study published in the New England Journal of Medicine. "Based on our study, a third dose of COVID vaccine is definitely the best way to increase protection in transplant recipients."
Dr Atul Humar, Medical Director of the Ajmera Transplant Centre, UHN and the joint-Senior Author, added: "This is an important win for our patients because the results are quite conclusive. The third dose was safe and well tolerated and should lead to a change in practice of giving third doses to this vulnerable population."
The results have been shared with regulatory bodies and decision-makers including the US Food and Drug Administration (FDA), The Canadian National Advisory Committee on Immunization (NACI), the American Society of Transplantation and others. The research team hopes for an expedited approval to benefit as many transplant patients as possible.
To enable studies of the effectiveness of COVID-19 vaccines in transplant recipients, the Government of Canada, through its COVID-19 Immunity Task Force (CITF) and Vaccine Surveillance Reference Group (VSRG) is investing $2.8 million so that Dr Kumar's team can conduct further trials across multiple transplant centres in Canada.