Are COVID-19 vaccines effective for immunocompromised patients with haematological malignancies?
A new study will evaluate COVID-19 vaccines in patients with haematological malignancies who have received cellular therapy.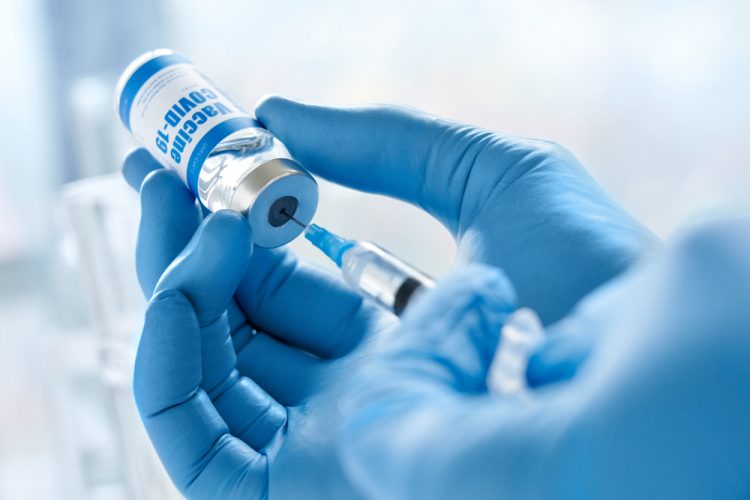 A new study will evaluate the safety and efficacy of COVID-19 vaccines for patients with haematological malignancies and non-malignant blood diseases who have received hematopoietic cell transplantation (HCT) or cellular therapies.
The trial was launched by the Center for International Blood and Marrow Transplant Research® (CIBMTR) has announced the launch of a large observational study, in collaboration with the Blood and Marrow Transplant Clinical Trials Network (BMT CTN).
The study has begun enrolment and is expected to track 732 patients who have received HCT or chimeric antigen receptor (CAR) T-cell therapy in the last 12 months and receive a COVID-19 vaccination as part of their standard of care. The National Comprehensive Cancer Network (NCCN) has recommended that COVID-19 vaccination occur at least three months after cellular therapy but states that COVID-19 vaccine efficacy in the setting of cancer care and a weakened immune system is unknown. However, the current data vacuum about COVID-19 vaccinations in this population results in uncertainty for patients, caregivers, and their medical teams.
Findings from the study will provide physicians with evidence-based guidance and recommendations about COVID-19 vaccinations to their transplant patients.
"It is critical that we understand the response to these vaccines for immunocompromised patients with serious haematological disorders receiving cellular therapies," stated Dr Jeffery Auletta, Senior Vice President, Patient Outcomes & Experience, NMDP and Chief Scientific Director, CIBMTR NMDP. "We also know standard vaccine responses after cellular therapies are diminished, these patients are at increased risk of severe COVID-19 disease and death, so gaining this knowledge is of great importance."
Dr Mary Horowitz, Scientific Director of CIBMTR and Principal Investigator of the BMT CTN Data and Coordinating Center added: "Given the absence of data about the immunogenicity of any COVID-19 vaccine and no information about the efficacy of mRNA vaccines among this population, it is imperative to quickly identify correlations of protective vaccine responses from the first wave of vaccinated patients. It is particularly important to understand the effect of timing of vaccination on immunogenicity because that data will inform future vaccination recommendations and identify patients who might be assessed for the need of revaccination over time. The infrastructure we develop in this process can be readily expanded to study additional SARS-CoV-2 vaccines as they become available."
The 732 patients enrolled in the study will be in six cohorts defined by type of cellular therapy and timing of vaccination. The primary objective is to compare the immunogenicity of COVID-19 vaccines, in patients starting their vaccination course less than six months after HCT/CAR-T versus those starting the vaccination course six to 12 months after HCT/CAR-T. Patients who meet the protocol's eligibility criteria and who consent to the collection of four blood samples will be enrolled. The study team estimates this observational study will be completed within a year of commencing.