Dupixent® reduces atopic dermatitis by 70 percent in Phase III trial
Dupixent is the first biologic medicine to significantly reduce signs and symptoms of atopic dermatitis in children as young as six months.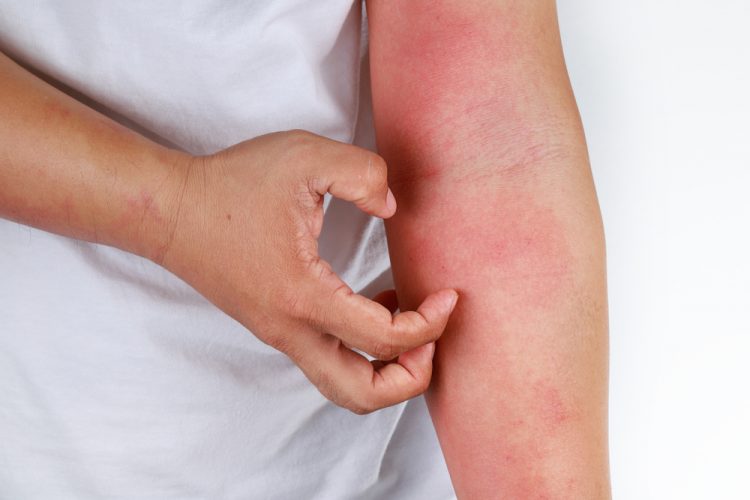 A Phase III trial evaluating Regeron and Sanofi's Dupixent® (dupilumab) for the treatment of children aged six months to five years with moderate-to-severe atopic dermatitis (AD) met its primary and all secondary endpoints.
Dupixent is a fully human monoclonal antibody that inhibits the signalling of the interleukin-4 (IL-4) and interleukin-13 (IL-13) pathways. It is not an immunosuppressant and does not require lab monitoring. IL-4 and IL-13 are key and central drivers of the type 2 inflammation that plays a major role in dermatitis, asthma and chronic rhinosinusitis (CRSwNP).
LIBERTY AD PRESCHOOL is a two-part Phase II/III trial. The Phase III randomised, double-blind, placebo-controlled trial (Part B) evaluated the efficacy and safety of Dupixent added to standard-of-care low-potency care topical corticosteroids (TCS) compared to low-potency TCS alone (placebo) in 162 children aged six months to five years with uncontrolled moderate-to-severe AD.
The data showed that adding Dupixent to TCS significantly reduced overall disease severity and improved skin clearance, itch and health-related quality of life measures at 16 weeks compared to TCS alone. Dupixent is the first biologic medicine to show positive results in this young population and remains the only approved biologic medicine in patients six years and older with uncontrolled moderate-to-severe AD.
 "These data show that Dupixent dramatically reduced the impact of AD on the lives of these young children and their families, by rapidly clearing skin, improving itch, and improving observed patient outcomes including sleep and skin pain," commented George Yancopoulos, President and Chief Scientific Officer at Regeneron. "In fact, Dupixent-treated patients experienced nearly 70 percent fewer skin infections compared to placebo patients."
In the study, patients received Dupixent every four weeks (200mg or 300mg, based on body weight) plus TCS or TCS alone. The primary endpoints assessed the proportion of patients achieving an Investigator's Global Assessment (IGA) score of 0 or 1 and 75 percent improvement in Eczema Area and Severity Index (EASI-75). The pre-specified primary analysis showed that at 16 weeks patients treated with Dupixent:
28 percent achieved clear or almost-clear skin compared to four percent with placebo, the primary endpoint
53 percent achieved 75 percent or greater overall disease improvement from baseline compared to 11 percent with placebo, the co-primary endpoint outside of the US
70 percent average improvement from baseline in EASI compared to 20 percent improvement with placebo
49 percent average improvement from baseline in itch compared to two percent improvement in placebo
Significantly improved measures of observed patient outcomes (including sleep, skin pain and health-related quality of life), as well as caregiver-reported health-related quality of life.
The trial demonstrated similar safety results to the known safety profile of Dupixent in AD. For the 16-week treatment period, overall rates of adverse events (AEs) were 64 percent for Dupixent and 74 percent for placebo. Most common AEs and AEs of special interest included nasopharyngitis, upper respiratory tract and conjunctivitis, herpes viral infections and injection site reactions.
Detailed results from this trial will be presented at a future medical meeting and data will be submitted to regulatory authorities. In 2016, the US Food and Drug Administration (FDA) granted Breakthrough Therapy Designation for Dupixent for the treatment of severe AD in children aged six months to 11 years of age. The use of Dupixent in children younger than six years of age with moderate-to-severe AD is currently under clinical investigation and its safety and efficacy have not been fully evaluated by any regulatory authority.