JAK inhibitor approved in EU for atopic dermatitis treatment
The European Commission (EC) approved Rinvoq® as the first JAK inhibitor in Europe for the treatment of moderate to severe atopic dermatitis.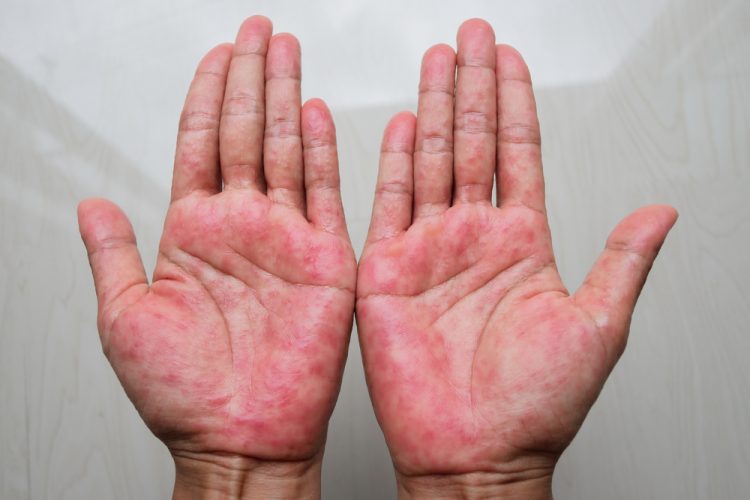 The European Commission (EC) has approved AbbVie's Rinvoq® (upadacitinib) as the first Janus kinase (JAK) inhibitor in the European Union (EU) for the treatment of adults and adolescences 12 years and older with moderate to severe atopic dermatitis (AD) who are candidates for systemic therapy.
"This is a significant milestone for AbbVie in our pursuit to transform care in AD," commented Dr Michael Severino, vice chairman and president at AbbVie. "We are excited to provide an additional treatment option in Europe to help alleviate the burden of unrelenting itch and rash that many of these patients struggle with in daily life, despite available treatment options."
Rinvoq is a selective and reversible JAK inhibitor that is being studied in several immune-mediated inflammatory diseases. In human cellular assays, Rinvoq preferentially inhibits signalling by JAK1 or JAK1/3 with functional selectivity over cytokine receptors that signal via pairs of JAK2. 
The EC approval is supported by data from one of the largest registrational Phase III programmes in AD, involving more than 2,500 adults and adolescents with moderate to severe disease. These studies evaluated the efficacy and safety of Rinvoq monotherapy (Measure Up 1 [MU1] and Measure Up 2 [MU2]) and Rinvoq in combination with topical corticosteroids (AD Up [AU]) compared to placebo. Across the Phase III studies, all primary and secondary endpoints were met with 15mg and 30mg doses of Rinvoq compared to placebo.
Patients treated with both the 15mg and 30mg doses of Rinvoq achieved a 75 percent improvement in the Eczema Area and Severity Index (EASI 75) and demonstrated clinically meaningful itch reduction and skin clearances as early as week one and week two, respectively. Results at week 16 continued to be maintained through week 52 in patients treated with either dose of Rinvoq.
The most commonly reported adverse reactions with Rinvoq 15mg or 30mg were upper respiratory tract infection, acne, herpes simplex, headache and increased blood creatine phosphokinase. The most common serious adverse reactions were serious infections.
"As a dermatologist researching and treating AD for more than 25 years, I have seen first-hand the debilitating impact this disease can have on a person's daily life," explained Professor Alan Irvine, one of the clinical study investigators. "Clinicians need more tools to help them treat and manage this complex disease. The degree and early onset of skin clearance and itch relief in the Rinvoq Phase III clinical studies are very encouraging. The outcomes have the potential to advance treatment goals for patients with moderate to severe AD."
The recommended dose of Rinvoq for AD in adults is 15 or 30mg once daily, based on individual patient presentation, and 15mg once daily for adolescents (12-17 years of age) and adults 65 years and older.