Trodelvy® improves breast cancer survival and quality of life
Trodelvy significantly improved overall survival and demonstrated clinically meaningful improvements in quality of life in Phase III study.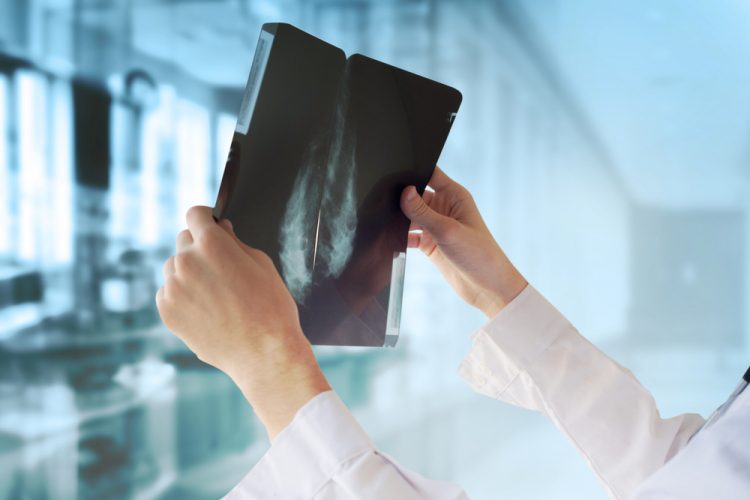 Gilead have reported new data from the Phase III ASCENT study of Trodelvy® (sacituzumab govitecan-hziy) in patients with relapsed or refractory metastatic triple-negative breast cancer (TNBC) who received two or more prior systemic therapies, at least one of them for metastatic disease.
In addition to the previously reported overall survival (OS) benefit observed with Trodelvy compared with chemotherapy chosen by patients' physicians (11.8 months versus 6.9 months), this new sub-analysis demonstrated significant and clinically meaningful improvements in health-related quality of life (HRQoL) with Trodelvy, regardless of initial HR/HER2 status. 
"In the metastatic stage of breast cancer, it is not uncommon for people to change from one subtype to another," commented Javier Cortés, Head of the International Breast Cancer Center (IBCC). "Roughly one-third of patients with TNBC in the ASCENT study were not originally diagnosed with TNBC, and they still experienced a survival benefit with Trodelvy compared with chemotherapy. For treating physicians, this reinforces Trodelvy's efficacy in more complex patients."
Trodelvy (sacituzumab govitecan-hziy) is a first-in-class antibody and topoisomerase inhibitor conjugate directed to the Trop-2 receptor, a protein overexpressed in multiple types of epithelial tumours, including metastatic TNBC and metastatic UC, where high expression is associated with poor survival and relapse.
This analysis included 146 chemotherapy-eligible brain metastasis-negative patients with an original breast cancer diagnosis that was not TNBC, of which 70 received Trodelvy and 76 received physician's choice of chemotherapy. Among these patients, Trodelvy improved median PFS compared with chemotherapy (4.6 months versus 2.3 months), median OS (12.4 months versus 6.7 months) and ORR (31 percent versus four percent). Outcomes were similar to those of the overall ASCENT trial population.
The safety profile of Trodelvy in this subgroup was consistent with prior reports from the ASCENT study. Key treatment-related grade ≥3 adverse events for Trodelvy compared to chemotherapy were neutropenia (59 versus 40 percent), leukopenia (12 versus nine percent), anaemia (eight versus seven percent) and diarrhoea (seven versus 0 percent). There were no treatment-related deaths with Trodelvy.
"In TNBC, limited treatment options and poor survival outcomes are compounded by a significant decrease in quality of life, especially in relapsed or refractory metastatic disease, where patients can undergo many rounds of chemotherapy," explained Sibylle Loibl, Centre for Hematology and Oncology at Bethanien-Hospital Frankfurt. "Trodelvy is not only the first treatment to extend survival in these patients, but this analysis shows it can also significantly lessen the burden of symptoms when quality time is especially important."