Babies with SMA able to swallow with Evrysdi® treatment
All five pre-symptomatic babies with spinal muscular atrophy (SMA) were able to swallow and feed orally after 12 months of treatment.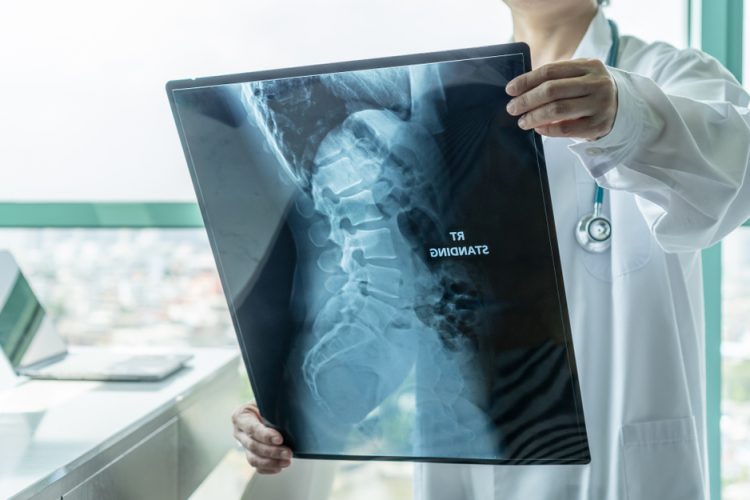 Roche have announced positive data from its ongoing open label study, demonstrating the efficacy and safety of Evrysdi® (risdiplam) in five babies with pre-symptomatic spinal muscular atrophy (SMA) from birth to six weeks of age. Roche presented the data at the World Muscle Society (WMS) alongside data supporting the continued clinical investigation of gene therapy, SRP-9001, in Duchenne muscular dystrophy (DMD).
Evrysdi is a survival of motor neuron 2 (SMN2) splicing modifier designed to treat SMA by increasing production of the survival of motor neuron (SMN) protein. SMN protein is found throughout the body and is critical for maintaining healthy motor neurons and movement. Evrysdi is administered daily at home in liquid form by mouth or by feeding tube.
The ongoing RAINBOWFISH study found that four out of the five babies with SMA treated with Evrysdi for at least 12 months achieved standing and walking independently within the World Health Organization (WHO) windows for healthy children. In addition, all five babies maintained the ability to swallow and were able to feed exclusively orally after 12 months of treatment.
Furthermore, previously reported results showed that babies with SMA treated with Evrysdi for at least 12 months achieved Hammersmith Infant Neurological Examination (HINE-2) motor milestones, with 100 percent able to maintain head control, sitting upright, rolling and crawling.
According to Roche, these data further add to the growing body of evidence supporting Evrysdi's efficacy in a broad patient population. So far, more than 4,000 patients have been treated with Evrysdi in clinical trials, compassionate use and real-world settings.
Roche also presented three-year data from the open-label trial, Study SRP-9001-101, evaluating the safety of a single dose of the investigational gene therapy SRP-9001 in four ambulatory children aged four and seven years old with DMD. The study showed that SRP-9001 was well-tolerated with key functional assessment, measured by the North Star Ambulatory Assessment (NSAA), demonstrating an overall improvement in motor ability compared to baseline. The improvements in motor abilities were maintained over three years, signifying a durable response.
In addition, results from Part 1 of Study SRP-9001-102, an ongoing, randomised, double-blind, placebo-controlled clinical trial evaluating the safety, efficacy, and tolerability of a single dose of SRP-9001 in 41 boys with DMD, showed that the study met its primary biological endpoint of change in micro-dystrophin protein expression from baseline. The safety profile was consistent with prior studies, with no new safety signals identified.
"These new data for Evrysdi may help extend the potential benefits of this medicine to the youngest SMA patients. Also, the data from SRP-9001 have helped to optimise the design of the upcoming Phase III trial for DMD," stated Dr Levi Garraway at Roche. "Our goal is to continue to lead the way in developing transformative medicines for neuromuscular diseases. We are grateful for the partnerships that are helping us to develop new therapies for people impacted by these devastating rare diseases."