Tremfya® shows promise in Phase III psoriatic arthritis study
Tremfya inhibited radiographic progression and provided durable improvements in symptoms of axial involvement in psoriatic arthritis patients.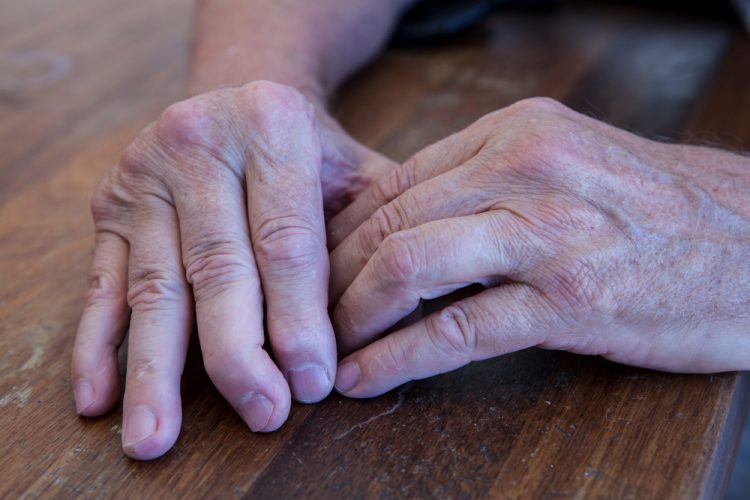 Janssen has announced six new analyses of Phase III data from the DISCOVER-1 and DISCOVER-2 clinical trials, which demonstrate Tremfya® (guselkumab) inhibited radiographic progression versus placebo and provided substantial and durable improvements in joint signs and symptoms, axial symptoms, enthesitis, dactylitis, and pain among adult patients with active psoriatic arthritis (PsA).
Data also showed a safety profile consistent between adults with active PsA through two years and adults with moderate to severe plaque psoriasis (PsO) through five years. Tremfya is the first and only selective IL-23 inhibitor therapy approved in the US to treat both adults with moderate to severe plaque PsO, and adults with active PsA.
Key highlights from the studies include: 
Mean changes in radiographic scores from week 52-100 indicated Tremfya was associated with low rates of radiographic progression, a key indicator of structural damage, through two years in DISCOVER-2, which enrolled biologic-naïve patients with active PsA at increased risk of structural damage.
Tremfya provided durable improvements in symptoms of axial involvement through week 100 in patients with active PsA and investigator- and imaging-confirmed sacroiliitis from the DISCOVER-2 trial, with substantial proportions of patients achieving and maintaining clinically meaningful improvement in ankylosing spondylitis disease activity score
Among PsA patients with axial symptoms and sacroiliitis in the DISCOVER-1 and -2 trials, Tremfya treatment resulted in lower mean scores for all six components of the Bath Ankylosing Spondylitis Disease Activity Index compared with placebo as early as week 8 and through week 24, with mean scores maintained at week 52
Data from DISCOVER-2 showed that Tremfya dosing every eight weeks resolved enthesitis and dactylitis through week 100 in 70 percent and 83 percent of biologic-naïve PsA patients, respectively. In patients who had both dactylitis and enthesitis at baseline, Tremfya-treated patients showed significant correlations between resolution of each condition at week 24, 52, and 100, with nearly 90 percent of patients with enthesitis resolution also achieving dactylitis resolution at weeks 52 and 100.
The analysis of data from Tremfya treatment through two years and five years of follow-up in the pooled PsA and pooled PsO trials, respectively, showed a TREMFYA safety profile consistent between patients with active PsA and moderate to severe PsO.
"The consistent improvements across multiple measures of disease and the demonstrated safety profile support the use of Tremfya as an effective treatment for people living with PsA," stated Dr Alyssa Johnsen at Janssen Research & Development. "We are pleased to contribute to the scientific and clinical understanding of this important indication in order to help more patients manage the challenges of living with PsA."