Oral milvexian reduces risk of postoperative venous thromboembolism
Milvexian showed a 12 percent rate of postoperative venous thromboembolism compared to the benchmark rate of 30 percent in a Phase II study.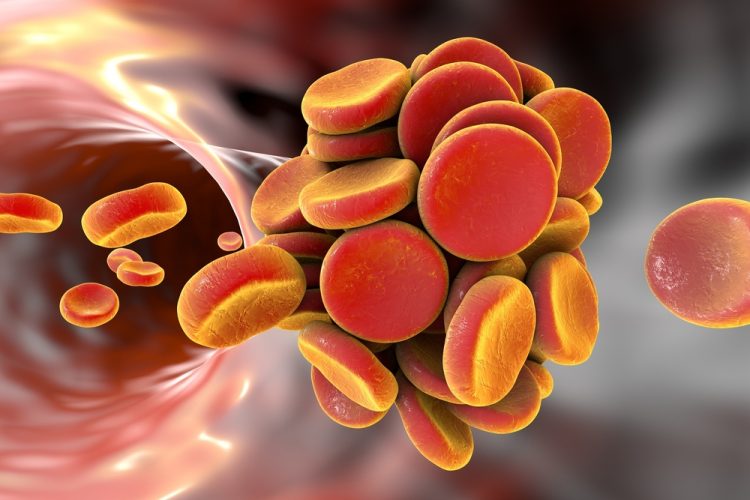 Janssen in collaboration with Bristol Myers Squibb has announced results from the Phase II AXIOMATIC-TKR study, which showed investigational oral milvexian, a potential first-in-class oral factor XIa (FXIa) inhibitor for the prevention and treatment of major thrombotic conditions, reduced the risk of postoperative venous thromboembolism (VTE) in a dose dependent manner without increasing the risk of bleeding compared with enoxaparin in patients undergoing total knee replacement (TKR) surgery. 
The trial met both of its pre-specified proof-of-principle requirements: the dose response for efficacy with twice-daily treatment was significant, and the 12 percent rate of VTE with combined twice-daily doses of milvexian was significantly lower than the pre-specified benchmark rate of 30 percent. At daily doses of at least 100mg, the rates of VTE with milvexian were significantly lower than with enoxaparin (p≤0.014).
AXIOMATIC-TKR is a Phase II, randomised, open-label, parallel-group, dose-ranging multicentre study that evaluated the efficacy and safety of milvexian versus subcutaneous enoxaparin in patients undergoing elective TKR surgery. The primary efficacy outcome was the incidence of total VTE up to 14 days. The principal safety outcome was any bleeding, defined as the composite of major, clinically relevant nonmajor and minimal bleeding.
A total of 1,242 patients were randomised to receive one of seven regimens of oral milvexian given twice or once-daily or to receive 40mg of subcutaneous enoxaparin once-daily. The assignment to milvexian or enoxaparin was open label, but the milvexian dose assignment was blinded. Treatment was given for 10-14 days. 
There were no major bleeds with milvexian and one with enoxaparin. The rates of major plus clinically relevant nonmajor bleeds (CRNM) with milvexian and enoxaparin were 0.8 percent and 1.4 percent, respectively. Across a 16-fold range of doses, milvexian demonstrated a low risk of major plus CRNM bleeding with no major bleeds and no dose-response on this composite outcome.
"This study establishes proof-of-principle for milvexian as a differentiated antithrombotic agent," stated Professor Jeffrey Weitz, Executive Director of the Thrombosis and Atherosclerosis Research Institute. "Furthermore, the consistently low rates of bleeding across a 16-fold range of milvexian doses suggest that it has a wide therapeutic window, which opens the opportunity to explore milvexian across a broad range of patients including those for whom factor Xa inhibitors are underutilised or not indicated."