20 organisations call on G7 to strengthen R&D antibiotic pipeline
20 leading research, medical and pharmaceutical organisations appeal to G7 governments to tackle growing antibiotic resistance.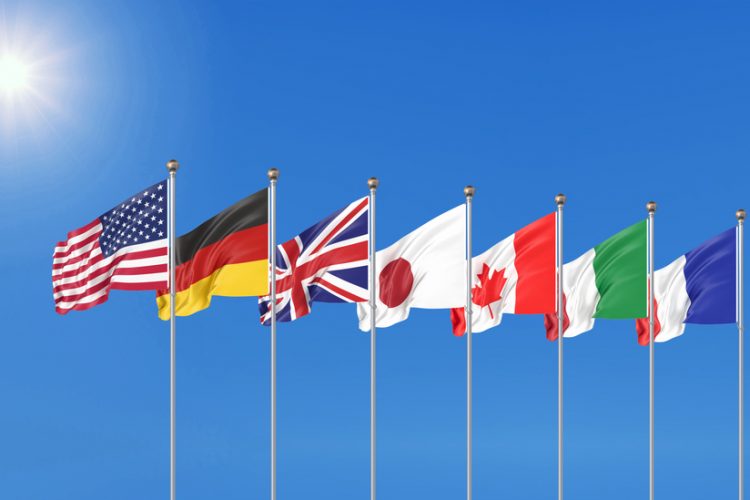 20 national and international organisations from academia, healthcare and the pharmaceutical industry appealed today to G7 governments to step up efforts to tackle the problem of growing antibiotic resistance.
In a joint statement released to coincide with "World Antimicrobial Awareness Week" (November 18-24), they stressed that only an approach involving both the public and private sectors can succeed in revitalising the antibiotic clinical pipeline by rewarding innovation.
"There is a high unmet need for innovative antibiotics that either overcome resistances and/or offer novel treatment options to yet untargeted pathogens and to serve the needs of particularly vulnerable populations, especially children and neonates," they warned in the statement. "In addition, for already approved antibiotics the access-to-market transition and their rapid availability and accessibility in high-burden countries must be much better ensured. Lastly, this goes together with an appropriate use of antibiotics to avoid the emergence of new resistances."
Specifically, they emphasised that it is important to ensure that:
new economic incentives are implemented that sufficiently reward successful development of new antibiotics
new antibiotics against hard-to-treat pathogens reach patients quickly
the potential of vaccines to reduce the risk of bacterial infections is fully leveraged
antibiotics of today and of the future are used even more rationally.
"The signatories highly appreciate the efforts by the G7 health ministers under the current G7-presidency of the UK to combat antimicrobial resistance (AMR)," they continued. "However, we also see a need to intensify such activities to prevent future health crises caused by multi-resistant bacteria beyond the current efforts."
The organisations also stated that, during its G7 presidency, Germany must play a leading role in engaging effectively within the global framework of AMR-related measures that address R&D, market access, as well as effective antibiotic stewardship. Similarly, Germany should take the opportunity to ensure that solutions continue to be worked toward under the subsequent Japanese G7 presidency in 2023.
"As Germany will take on the G7 presidency in 2022, the G7's engagement in tackling AMR in 2022 should therefore be carried on, be intensified and continuity ensured into the Japanese presidency in 2023," they added.
The joint statement was signed by: AMR Action Fund, AMR Industry Alliance, BAG Selbsthilfe, Bundesverband der Arzneimittelhersteller (BAH), BEAM Alliance, Bundesverband der Deutschen Industrie (BDI), Bundesverband der Pharmazeutischen Industrie (BPI), Deutsche Gesellschaft für Hämatologie und Medizinische Onkologie (DGHO), Deutsche Gesellschaft für Infektiologie (dgi), German Center for Infection Research (DZIF), Global Antibiotic Research & Development Partnership (GARDP), German Health Alliance, Global AMR R&D Hub, Helmholtz Gemeinschaft deutscher Forschungszentren, International Federation of Pharmaceutical Manufacturers & Associations (IFPMA), Paul-Ehrlich-Gesellschaft für Chemotherapie (PEG), Professor Detlev Ganten, Sepsis Stiftung, Verband der forschenden Pharma-Unternehmen (vfa), World Health Summit.