Cilta-cel achieves progression-free survival in multiple myeloma patients
In the Phase Ib/II trial, cilta-cel achieved minimal residual disease negativity in 92 percent of patients and improved survival.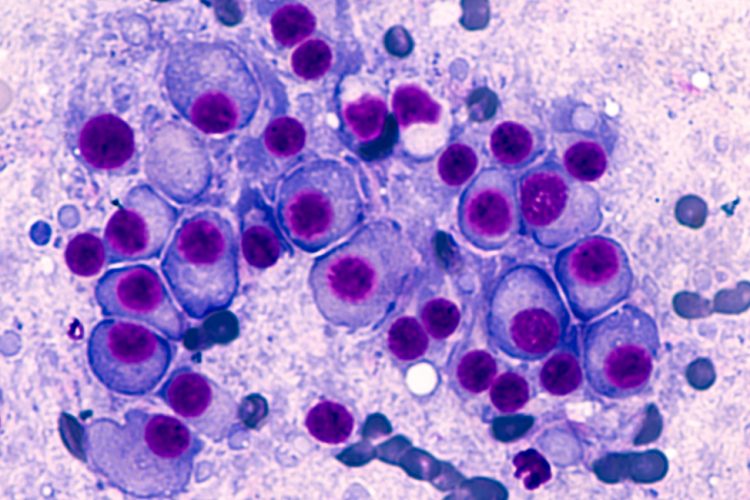 Janssen has announced longer-term results from the Phase Ib/II CARTITUDE-1 study evaluating the efficacy and safety of ciltacabtagene autoleucel (cilta-cel), an investigational B-cell maturation antigen (BCMA)-directed chimeric antigen receptor T-cell (CAR-T) therapy administered as a single infusion, in the treatment of patients with relapsed and/or refractory multiple myeloma. 
Responses in the 97 patients treated with cilta-cel deepened over time, with 83 percent of patients achieving a stringent complete response (sCR) at median 22-month follow-up, an increase from 80 percent at the 18 month median follow-up data and from 67 percent at the 12.4 month median follow-up data. At median follow-up of 22 months, median progression-free survival (PFS) and median overall survival (OS) were not reached, suggesting long-term durability of responses and survival for patients.
Two-year PFS and OS rates were 61 percent (95 percent Confidence Interval [CI], 48.5–70.4) and 74 percent (95 percent CI, 61.9–82.7), respectively. Among 61 minimal residual disease (MRD) evaluable patients, 92 percent of patients achieved MRD negativity at 10-5. The two-year PFS rates in patients who achieved MRD negativity for ≥6 and ≥12 months were 91 percent (95 percent CI, 67.1–97.8) and 100 percent, respectively.
Median time to first response was one month (range, 0.9-10.7), with responses deepening over time. Additionally, median time to best response was 2.6 months (range, 0.9-17.8) and median time to complete response or better was 2.9 months (range, 0.9-17.8). Twelve percent of patients achieved a very good partial response and three percent achieved a partial response. The study included patients who received a median of six prior treatment regimens (range, three to 18). All patients were triple-class [immunomodulatory agent (IMiD), proteasome inhibitor (PI) and an anti-CD38 antibody] exposed, while 42 percent of patients were penta-drug refractory and 99 percent of patients were refractory to the last line of therapy.
"These data add to the growing body of evidence supporting the potential clinical benefit of cilta-cel in the treatment of patients with relapsed and/or refractory multiple myeloma, a population in need of new options," commented Dr Sen Zhuang at Janssen. "We look forward to further evaluation of cilta-cel as part of our comprehensive CARTITUDE clinical development programme that includes studying cilta-cel in patients with newly diagnosed multiple myeloma."